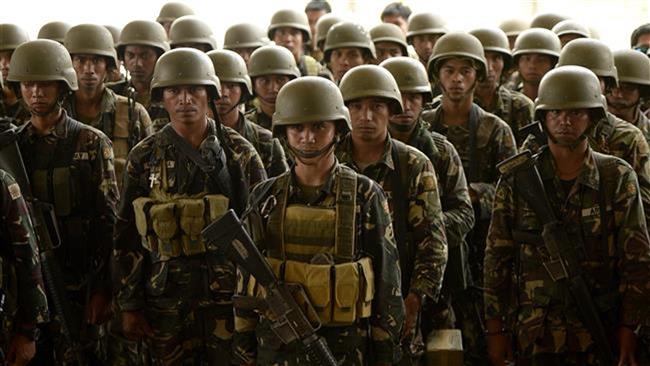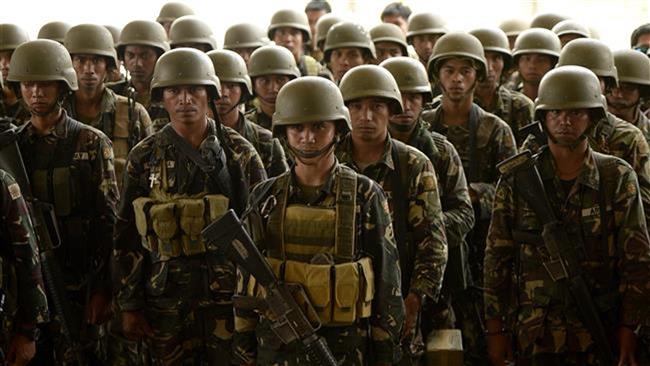 An army corporal has opened fire inside an army camp in the southern part of the Philippines, killing five soldiers, a military spokesman says.
The shooting occurred on Thursday in Sumisip town in Basilan province, 900 kilometers south of the capital,Manila, according to Colonel Benjamin Hao.
Eight other soldiers and one civilian sustained injuries in the incident while the suspect was later killed by troops.
"The suspect and the victims were attending a Bible study when he went to the back of the room and opened fire," Hao said.
The official said the unnamed suspect had just returned from vacation. However, fellow soldiers said the suspect had become withdrawn recently.
Hao, meanwhile, noted that authorities would launch a probe into the deadly incident to examine "the medical and psychological aspect to determine the root cause of the case."