Europe
Soldiers shoot knife attacker in Paris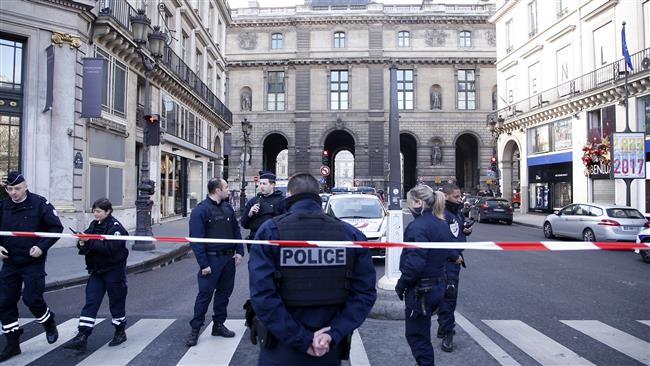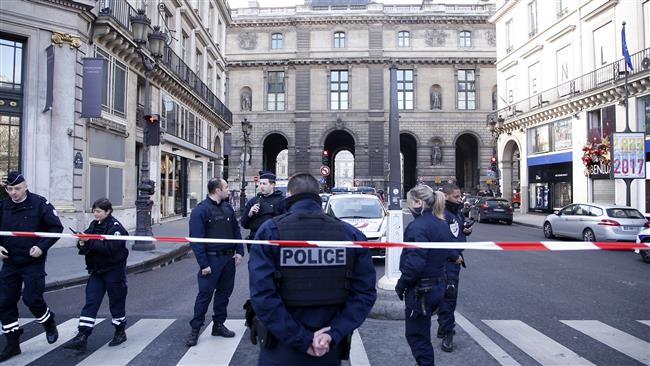 French soldiers have shot and wounded a man wielding a knife and attempting to enter the Louvre Museum in the capital Paris, reports say.
The individual assaulted a soldier at the site on Friday, slightly injuring him before other soldiers shot and seriously wounded the assailant.
The art museum and nearby shops have been evacuated and the streets in the area cordoned off.
"We are dealing with an attack from an individual who was clearly aggressive and represented a direct threat," Michel Cadot, the head of the French capital's police force told reporters on Friday.
"There was also a second individual who was behaving suspiciously, who has also been detained, but for now there does not appear to be a link between that individual and the attack," he added.
Meanwhile, French Prime Minister Bernard Cazeneuve has declared the attack had a "terrorist nature."
France has been hit with a number of terrorist attacks in the past two years.
On November 13, 2015, the Daesh terrorist group waged a series of attacks that left at least 130 people dead in and around Paris. The country immediately declared a state of emergency, which has been in place ever since.
The soldiers involved in the Louvre incident on Friday were there as part of enhanced security measures under the state of emergency.
In July 2016, a man deliberately plowed his truck through a Bastille Day crowd in the city of Nice. The attack left 85 dead and 200 others injured. Daesh later claimed responsibility.
That same month, two knife-wielding men professing allegiance to Daesh took a number of people hostage at a church in Normandy. The attackers killed an 85-year-old Roman Catholic priest before police shot them dead.