Africa
Somali militants attack UN offices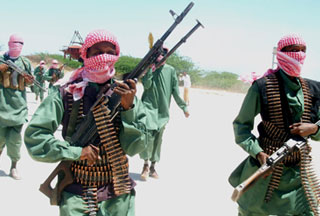 The Shabab, Somalia's most fearsome militant group, has stormed the three UN offices in the country on the charges that they were involved in anti-Muslim conducts.
Offices of the United Nations Development Program, UN Department of Safety and Security and the UN Political Office for Somalia in the southern towns of Baidoa and Wajid were raided on Monday and their properties snatched away by the militants.
"They confiscated property in the offices and told staff members not to worry, that nobody will harm them," said the UN official who spoke to AFP on condition of anonymity.
"They said the raid was only limited to the offices of the UN agencies whose activities they banned," said the official from Baidoa.
Earlier, the al-Shabab militant group — which has under its control much of southern and central Somalia — said the three UN organizations were "working against the benefit of the Somali Muslim population and against the establishment of an Islamic state in Somalia."