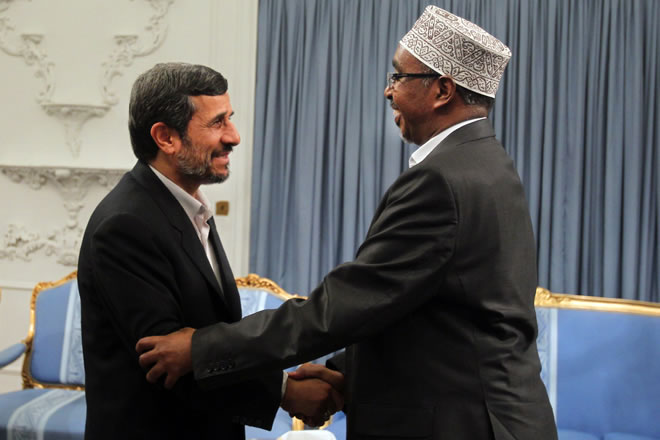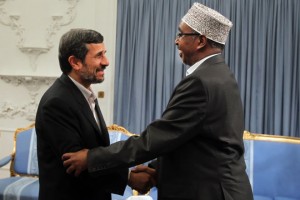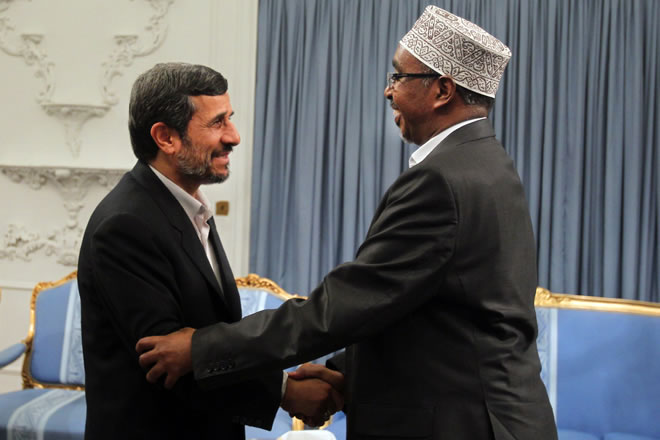 Somalia's President Sheikh Sharif Sheikh Ahmed thanked the Iranian nation for dispatching a large number of humanitarian aid cargos to his famine-hit African nation, and lauded Iranians' long and fruitful activities in his country both now and in the past.
Speaking in an interview with FNA in Mogadishu, Sheikh Sharif pointed to Iran's social and religious activities in Somalia since a millennium ago, and stressed Iranians' key role in the country's prosperity and development.
Referring to the devastating famine in his country, Sheikh Sharif said, "Now that the Somali people are stricken with a great famine, Iranians have been among the first Islamic states which have once again helped their Muslim brothers."
He voiced his appreciation for the Iranian leadership and nation for their help and assistance to the Somali people who are struggling with hunger and drought in the country.
On Friday, Somali Foreign Minister Mohamed Mohamud Ibrahim demanded Iran to provide his drought-stricken country with further medical aid and training.
Ibrahim made the remarks in a meeting with officials of Iran's Red Crescent Society (IRCS) in Mogadishu.
He further thanked the several humanitarian aid cargos dispatched by Iranian officials and people to his country, and said his government has set up a special committee to accelerate distribution of the sent items among the needy and the poor in Somalia.
The Iranian Red Crescent has so far sent 5 medical teams to Somalia to help the famine-stricken people of the African country.
The last team was sent to the African country in mid October and is due to stay in the country until the end of this month.
IRCS has recently inaugurated a central clinic in Mogadishu to help the drought and famine-stricken people of the country.
It had earlier erected 6 medical camps in Somalia.
The Islamic Republic of Iran was among the first countries which rushed to the aid of the Somali people and it has dispatched over 14 aid cargos to the African nation thus far.