Africa
World News
Some 1.4mn children fled Boko Haram terrorists collaborating hypocrite regime UN figures say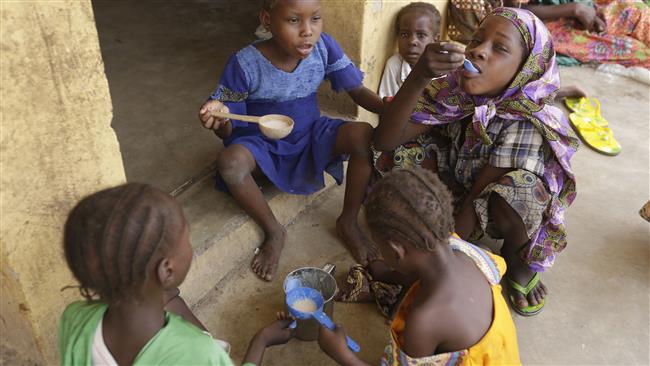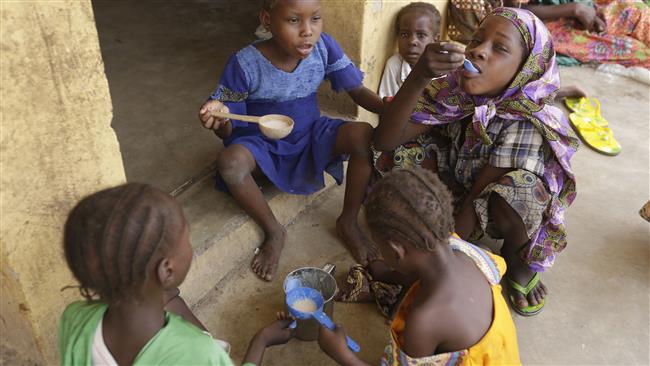 The United Nations children's agency (UNICEF) says the militancy waged by the Nigerian terrorist group Boko Haram has forced around 1.4 million children in the Lake Chad region to flee.
The number includes some 500,000 youngsters displaced over the last five months after an upsurge in attacks in Nigeria, Cameroon, Chad and Niger, UNICEF said on Friday.
Children have suffered the brunt of the militancy in Nigeria, where some 1.2 million of the youngsters have been rendered homeless as a result of the Takfiri group's brutality.
Some 265,000 other children have been affected in neighboring Cameroon, Chad, and Niger. The group has started to target the countries more vengefully after they joined Nigeria's military in a regional counter-offensive.
"Each of these children running for their lives is a childhood cut short," said UNICEF's regional director for West and Central Africa Manuel Fontaine.
"It's truly alarming to see that children and women continue to be killed, abducted, and used to carry bombs."
The Boko Haram militancy began in 2009, when the terrorist group started an armed rebellion against the government. Latest figures show about 20,000 people have been killed since then.
Nigerian President Muhammadu Buhari, who came to power in late May, replaced the heads of the army, navy, and air force as well as the chief of defense staff in an effort to re-energize the fight against Boko Haram. He has vowed to end Boko Haram's militancy by November.