Europe
Some 10k displaced due to Ukraine crisis: UNHCR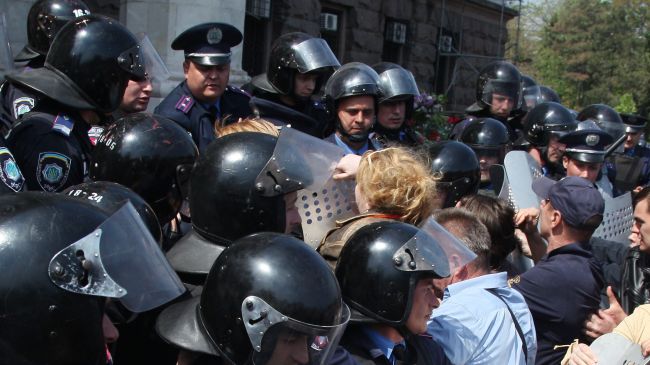 The ongoing crisis in Ukraine has resulted in the displacement of some 10,000 people, the United Nations High Commissioner for Refugees (UNHCR) says.
Presenting the figures at a press briefing in the Swiss city of Geneva on Tuesday, UNHCR Spokesperson Adrian Edwards said the number of those affected may exceed 10,000 as it only includes people registered with local authorities.
"Displacement in Ukraine started before the March referendum in Crimea and has been rising gradually since. Registration numbers are being compiled on the basis of data we are receiving from local authorities," Edwards said.
He also noted that children constitute at least a third of the displaced people, with ethnic Tatars being hit the hardest by the current turmoil in the Eastern European country.
"Ukrainians, Russians and mixed families, have [also] fled Crimea and restive eastern Ukraine to other parts of the country, out of fear of insecurity or persecution," the UNHCR spokesperson added.
Last week, Ivan Simonovic, the UN assistant secretary-general for human rights, warned of a worsening humanitarian situation in the eastern part of Ukraine amid continued assaults by the army on pro-Russian protesters.
The crisis in the former Soviet state erupted last November when Ukraine's then President Viktor Yanukovych refrained from signing an association agreement with the EU in favor of closer ties with Moscow. Yanukovych left Ukraine for Russia as the political upheaval against his decision became increasingly violent.
Tensions heighted in the country after a March vote in Crimea that led to the integration of the territory into the Russian Federation. Nearly 97 percent of the participants in the Crimea referendum voted for joining Russia, with a turnout of over 83 percent.