Iran
Some people arrested after 2009 election released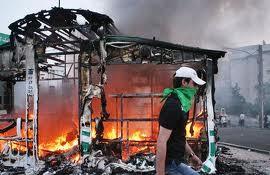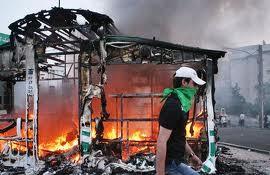 A number of people who had been arrested after the 2009 presidential election have been amnestied and allowed to go free, according to reports that came out late on Wednesday.
The men who were released are Feizollah Arab Sorkhi, Mohsen Aminzadeh, Mir-Taher Mousavi, Ahmad Zeid-Abadi, Isa Saharkhiz, Mahdi Mahmoudian, Mohammad Ali Velayati, and Hassan Zarinpour.
The women who were released are Mahsa Amr-Abadi, Mahboubeh Karami, Maryam Jalili, Mitra Rahimi, Farah Vazehan, Jilla Makvandi, and Kefayat Malek-Mohammad.
Lawyer Nasrin Setoudeh was also released.
She was arrested in September 2010 and sentenced to 11 years in prison and barred from practicing law after being convicted of spreading propaganda and conspiring to harm state security in January 2011. However, an appeals court later reduced her prison sentence to six years and her ban from working as a lawyer to ten years.