Source Rejects Reports on Khairat Al-Shater's Allegations against Iran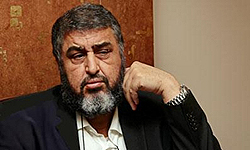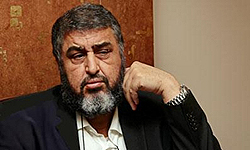 An informed source in Cairo rejected the allegations attributed to the key Muslim Brotherhood (Ikhwan al-Muslimun) leader, Khairat al-Shater, that Iran has helped the Egyptian opposition forces during the recent unrests.
"Although in his interview with 'Rouz al-Yousef' newspaper last Sunday Khairat al-Shater pointed to a number of countries which have helped the opposition forces against (President Mohammad) Mursi, he named no (specific) country," the source told FNA on Saturday, dismissing the reports that he has named Iran among those states.
"Certain officials of the Brotherhood have named the US, Saudi Arabia and the UAE as the countries which have provided financial and media assistance to the opposition groups against Mursi," the source added.
The allegations on Iran's meddling in the recent unrests in Egypt are raised while Iranian officials have on many occasions showed their gladness about the ascending to power of Islamists in Egypt and demanded to expand ties with Cairo.
After the collapse of Hosni Mubarak's regime, the Iranian and Egyptian officials voiced their interest in the resumption of diplomatic relations between the two countries and Iranian Foreign Minister Ali Akbar Salehi officially invited the then Egyptian counterpart Nabil Al-Arabi to pay a visit to Tehran.
Later, the Iranian foreign minister and his former Egyptian counterpart also held a meeting in Bali, Indonesia.
Also, during the Non-Aligned Movement summit in Tehran late August, Iranian President Mahmoud Ahmadinejad and his Egyptian counterpart conferred on ways to promote the bilateral relations between Tehran and Cairo, and stressed the need for continued consultations in this regard.
In a latest development, Iranian Foreign Minister Ali Akbar Salehi and the new Director of Egypt's Interests Section in Tehran, Khalid Emarah, in a meeting in October discussed expansion of ties and cooperation.
At the meeting, Salehi underlined Iran and Egypt's high potentials for regional and international cooperation, stressing that the capacity can be utilized for the stability of the region.
"Existence of proper economic and tourism capacities as well as appropriate grounds for joint regional and international cooperation by two countries can serve as a basis for regional stability through utilizing the common historical, cultural and civilization capacities of Iran and Egypt," Salehi said.