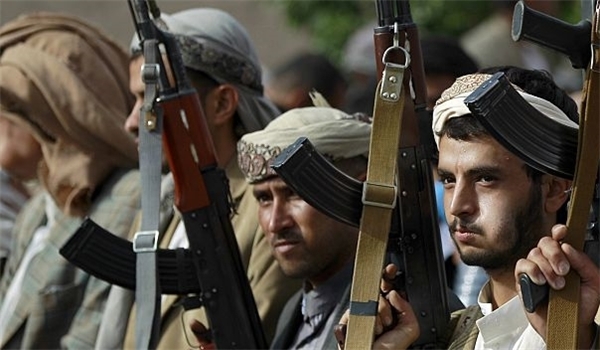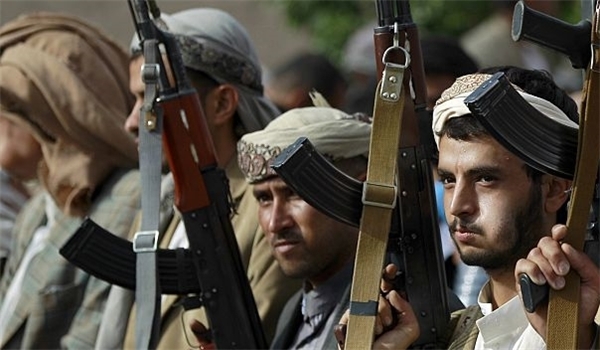 Yemen's joint army and popular forces have won back a major part of Ma'rib and the situation on the ground shows that the few remaining regions will come under their control in the coming hours, military and security sources disclosed on Sunday.
The Yemeni army and popular forces are now in control of most regions of the Ma'rib province, the sources confirmed on Sunday.
The sources underlined that clashes are still underway, but the situation on the ground shows that they will soon defeat the Saudi-backed militias loyal to fugitive president Mansour Hadi in the few remaining battlefields and take full control of the remaining parts of Ma'rib.
Meantime, Yemeni Army Commander Major General Nasser al-Shouri  told FNA that the army and the popular forces have made massive advances in Ma'rib province, and said that they have killed a large number of militants.
He said that the al-Qaeda terrorists and pro-Hadi militias have deployed heavy weaponry in Ma'rib.
A Yemeni source said that the popular forces have started fresh operations to take seize back a military base of pro-Hadi militias and heavy clashes are underway near the military base.
Another military source revealed that the army and the popular forces seized al-Zobab region from the Al-Qaeda terrorists.
According to the srouces, the joint army and popular forces have also secured al-Haramain Hotel, Khalid bin Walid school and the Sunday Market.
Last week, military analysts said that the new military gains by the Yemeni army and the popular forces have foiled efforts by the Saudi-led troops and pro-Hadi militias to take control of the strategic cities of Ma'rib and Sana'a.
The Saudi forces and pro-Hadi militias are losing ground in different parts of Yemen.
The pro-Hadi militias tried to open their path into Al-Jafina region in Ma'rib province, but they were pushed back by the Yemeni forces.
The forces loyal to the fugitive Yemeni president Mansour Hadi also failed to prevail over Homa al-Masariya region in Ma'rib province.
Saudi Arabia has been striking Yemen for 186 days now to restore power to Hadi, a close ally of Riyadh. The Saudi-led aggression has so far killed at least 6,240 Yemenis, including hundreds of women and children.
Hadi stepped down in January and refused to reconsider the decision despite calls by Ansarullah revolutionaries of the Houthi movement.
Despite Riyadh's claims that it is bombing the positions of the Ansarullah fighters, Saudi warplanes are flattening residential areas and civilian infrastructures.