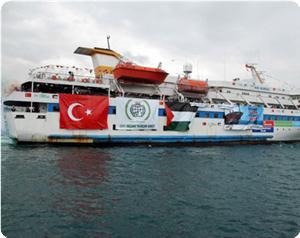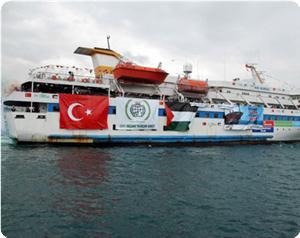 The Republic of South Africa has launched an investigation into the case of the Mavi Marmara ship, attacked by Israeli forces in 2010.
The investigation is to be launched at the request submitted in 2011 by lawyers of journalist Davids Gadeja, 27, who participated in the Freedom Flotilla which was carrying humanitarian aid to Gaza.
The South African Police Service and the National Attorney General of the Republic has announced the decision to accept Gadeja's request for a criminal investigation and review and investigate the attack.
Ziyaad Patel, one of the journalist's lawyers, said that his client and her companions have been subjected to inhuman treatment by the Israeli commandos, which is considered a crime against humanity and a war crime according to Sections 1 and 3 of the Charter of Rome.
The Israeli Commandos attacked the Mavi Marmara ship, on the 31st of May 2010 in the international waters, while heading to the Gaza Strip within the Freedom Flotilla, in a move that aimed to break the Gaza siege.
The attack had resulted in killing at least nine Turkish people and wounding 50 others.