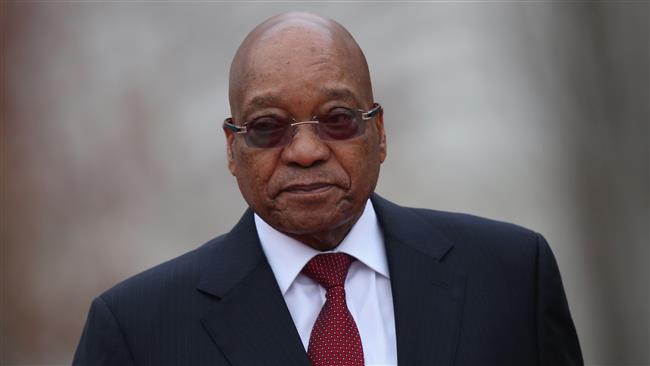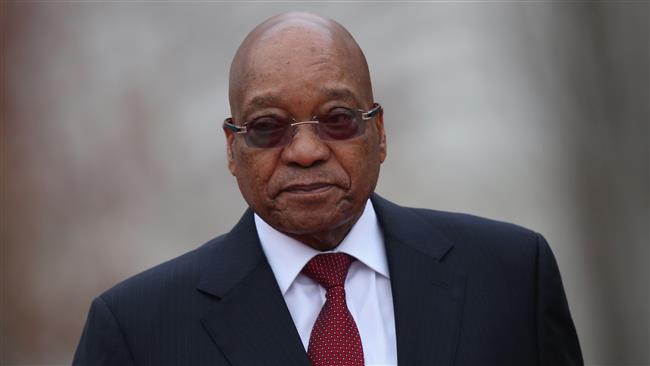 South African President Jacob Zuma will make a state visit to Iran for the first time to discuss ways to strengthen fraternal relations between the two countries.
Heading a 180-member politico-economic delegation, Zuma will arrive in Tehran on Saturday at the invitation of Iranian President Hassan Rouhani.
The Iranian president is scheduled to officially welcome his South African counterpart on Sunday. Zuma plans to hold talks with Rouhani and other senior Iranian officials.
Iranian and South African officials will sign several documents for cooperation in trade and economic fields in the presence of Rouhani and Zuma.
The South African leader will travel to central Iranian city of Isfahan on Monday.
He is set to be accompanied by various cabinet ministers and a high-level business delegation.
A statement from South Africa's presidency said on Friday that since Tehran and Pretoria re-established diplomatic ties in 1994, the two sides "have enjoyed mutually beneficial, fraternal and strategic relations."
"Furthermore, the lifting of nuclear-related sanctions against Iran provides immense potential for closer commercial and investment cooperation between the two countries," the Presidency added.
Iran and the five permanent members of the UN Security Council – the United States, France, Britain, China and Russia – plus Germany started to implement a nuclear agreement, dubbed the Joint Comprehensive Plan of Action (JCPOA), on January 16.
After JCPOA went into effect, all nuclear-related sanctions imposed on Iran by the European Union, the Security Council and the US were lifted. Iran has, in return, put some limitations on its nuclear activities.
In November 2015, South African Deputy President Cyril Ramaphosa, leading a high-level government and trade delegation, paid a three-day visit to Iran where he discussed opportunities for cooperation in the energy sector.
Ramaphosa signed three memoranda of understanding with Iran's First Vice President Es'haq Jahangiri to set up a center to exchange information on ways to fight money laundering, establish joint markets and also expand technical and economic cooperation.