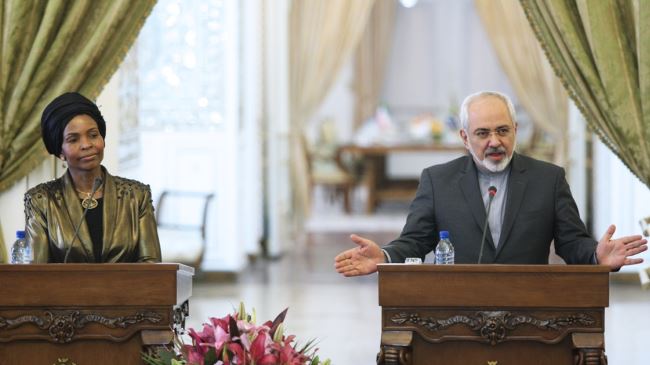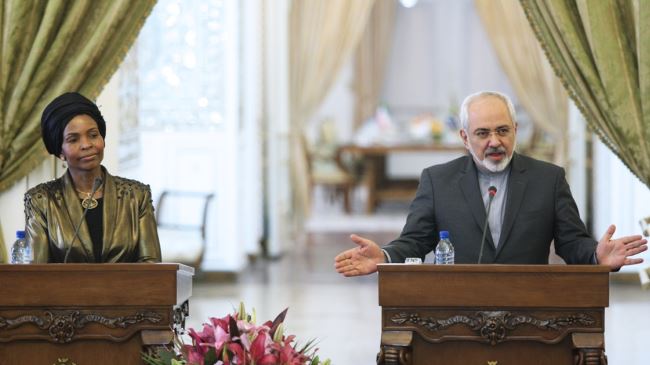 South Africa says it supports the settlement of issues related to Iran's nuclear energy program and the removal of sanctions against Tehran.
According to Press TV, Foreign Minister Maite Nkoana-Mashabane made the remarks during a meeting with Iranian Deputy Foreign Minister for Arab and African Affairs Hossein Amir-Abdollahian in Pretoria on Thursday.
Iran and the five permanent members of the UN Security Council – China, Russia, the United States, France and Britain – plus Germany are scheduled to hold the next round of nuclear negotiations on the sidelines of the UN General Assembly session in New York on September 18.
If the two sides achieve a final agreement, the existing US-led sanctions against Tehran over its nuclear energy program are expected to be completely nullified.
Amir-Abdollahian said during the meeting that ramifications of supporting terrorism and extremism would be catastrophic. He said Tehran's policy is to eradicate terrorism, expressing doubt about the United States' intentions with respect to fighting terrorism.
The Iranian diplomat also expressed concern over the spread of terrorism to West Africa and underscored the necessity of further regional cooperation to counter the issue.
The South African foreign minister, for her part, pointed to her mid-June visit to Iran and reaffirmed South Africa's determination to expand its relations with the Islamic Republic.
Elsewhere in her remarks, she touched upon the recent Israeli military aggression against the Gaza Strip and condemned the atrocious Israeli war on the defenseless Palestinian people in the besieged territory.