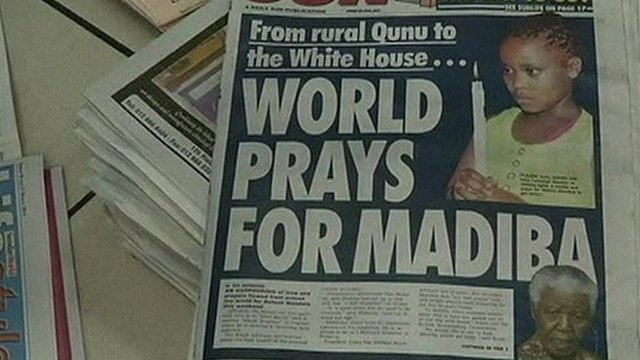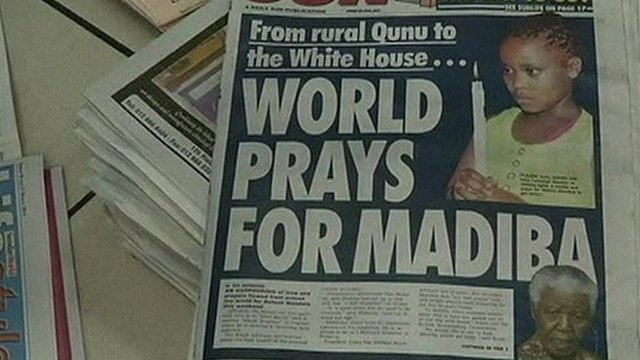 South Africans were to gather in mosques, churches, temples and synagogues on Sunday to remember Nelson Mandela, whose message of peace and reconciliation transcended race and religion.
The nationwide day of prayer marks the formal start of a week-long state funeral for the man who forged a new multi-racial South Africa from the discredited remnants of the apartheid era he helped to dismantle.
US President Barack Obama and his wife Michelle will attend a memorial service in Johannesburg on Tuesday, a White House official said, one of a growing number of world leaders set to fly in to pay their respects to the anti-apartheid hero.
The commemorations will culminate in Mandela's burial on December 15 in Qunu, the rural village where he spent his early childhood.
President Jacob Zuma has stressed that Sunday's services should move beyond grief and openly celebrate the legacy of Mandela who died Thursday after a long illness, aged 95.
In his statement released on Sunday evening, Zuma thanked "the thousands of South Africans who prayed for Madiba at various Easter church services".
Madiba is Mandela's clan name and is widely used to refer to him.
Zuma was to attend prayers at a Methodist Church in Johannesburg neighborhood, while former president Thabo Mbeki was to join prayers at a synagogue in the city.
A large congregation was also expected at the country's largest Catholic church in the once blacks-only township of Soweto.
The prayers were to be echoed a continent away in London, where Archbishop of Canterbury Justin Welby, spiritual leader of the world's 80 million Anglicans, is to lead a remembrance service.
Since the news of Mandela's death broke, his Johannesburg residence has become something of a pilgrimage site, with thousands coming to pay private tribute.
On Tuesday around 80,000 people are expected to attend, with Obama and France's Francois Hollande, the official memorial service in the Soweto sports stadium that hosted the final of the 2010 World Cup.
Mandela's body will then lie in state for three days from Wednesday, with his coffin taken in a cortege through the streets of Pretoria each morning to allow as many people as possible to say farewell.
Tributes have poured in from every conceivable quarter, from the worlds of sports and entertainment, and from North America, North Korea and the Palestinian Territories.