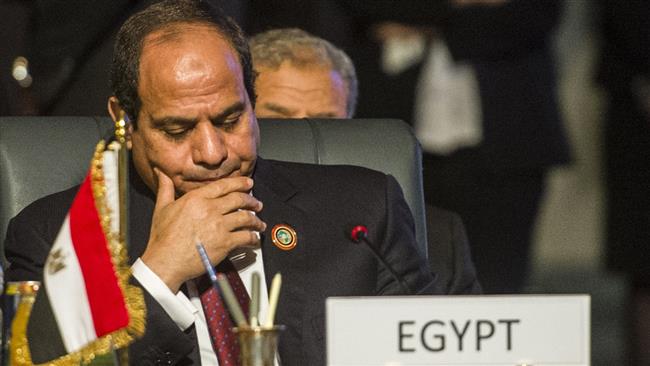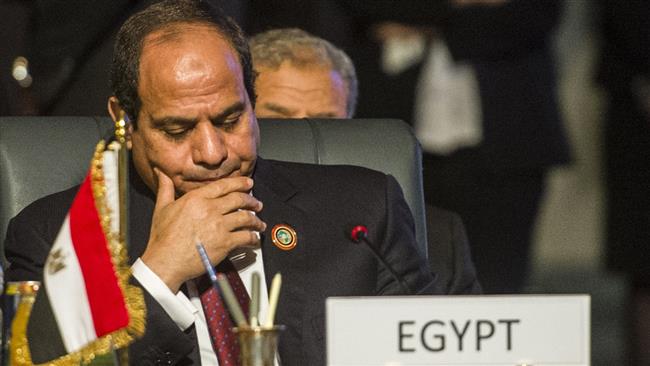 A lawyers' association in South Africa has filed an official request for the arrest of Egyptian President Abdel Fattah el-Sisi over his heavy-handed crackdown on protesters and political dissidents since coming to power after the July 2013 military ouster of former president Mohamed Morsi.
"We believe Sisi committed war crimes and crimes against humanity for the horrendous killings that resulted from the coup in Egypt," Yousha Tayoub, a member of the South African Muslim Lawyers Association (MLA), said on Wednesday.
He added that South African officials can seize the opportunity to arrest, investigate and prosecute the Egyptian president for his crimes when he lands in Johannesburg on Friday to attend the 25th African Union Summit.
"We have overwhelming evidence proving that el-Sisi perpetrated war crimes and crimes against humanity. We have presented our evidence to the authorities and are hopeful they will act," Tayoub said.
He added that Sisi should be spared the chance to respond to the charges leveled against him in a court of law.
"There have been a lot of killings and persecution of members of Muslim Brotherhood and its supporters [under Sisi's rule]," he said.
The Media Review Network (MRN), a South African advocacy group, also echoed the call for Sisi's arrest.
"The MRN reminds the South African government that the crimes committed by Sisi are universally condemned offenses," the group's spokesman, Ibrahim Vawda, said on Wednesday.
"War criminals are considered enemies of all humankind; our young democracy must not be seen as a safe haven for such criminals," Vawda said.
Vawda further called upon the South African government to represent itself as a respectable member of the AU and a responsible member of the international community, and move to urgently arrest the Egyptian president.
The new Egyptian government has waged a harsh crackdown on the followers of Muslim Brotherhood and Mohamed Morsi, the country's first democratically elected president.
More than 1,400 people have reportedly been killed in the crackdown and 22,000 others detained. Hundreds of people have also been sentenced to death in mass trials.