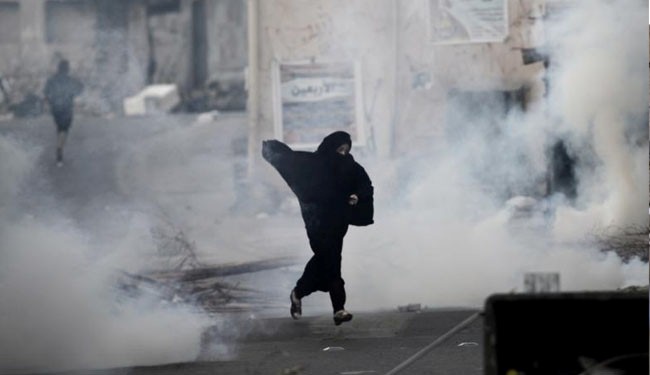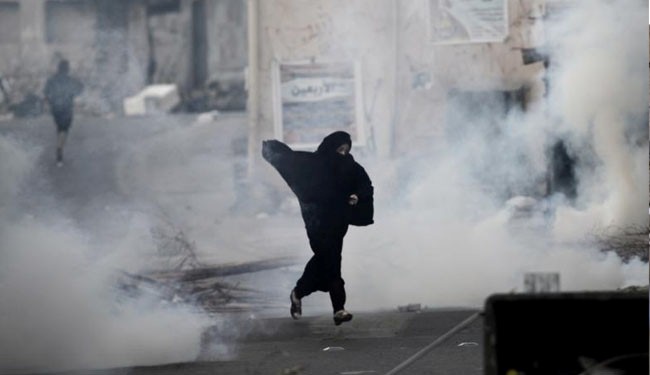 South Korea has blocked a shipment of at least 3 million canisters of tear gas worth $28 million to Bahrain due to "complaints from human rights groups" that the weapon was being used to suppress peaceful protests, a report says.
The decision to veto Bahrain's purchase orders from two South Korean companies was influenced by "unstable politics in the country [Bahrain], people's death due to tear gas and complaints from human rights groups," Lee Jung-geun, a spokesperson for South Korea's defense agency in charge of weapons deals, was quoted by the Financial Times as saying.
"This is a massive victory, and we're all really happy," Ala'a Shehabi, a co-founder of Bahrain Watch which spearheaded a campaign to end the shipment, told Al-Akhbar, saying the deal would have been "indefensible" from a human rights standpoint.
"There was unequivocal proof that tear gas is being misused in Bahrain for suppression purposes," she added. "South Korea couldn't morally defend the export of tear gas to Bahrain."
Advocacy group Physicians for Human Rights has documented 39 cases in which Bahrainis have died from tear-gas related attacks including suffocation and direct shots to the head.
Bahrain Watch in October obtained an internal Bahraini tender for an order of 1.6 million tear gas canisters from the East Asian country. But an executive from DaeKwang Chemical Corporation – one of the two South Korean companies hoping to export the weapon to Bahrain – revealed that a deal was made to export 3 million canisters worth around $28 million.
That would have been enough tear gas to target each of Bahrain's 600,000 citizens five times.
"We had an offer from Bahrain and were close to signing the deal," Kim Jong-bae, an executive for DaeKwang told the Financial Times, blaming an unnamed Korean broker as well as human rights and environmental groups for lobbying the government against the deal.
Amnesty International hailed the news as a victory for human rights.
"South Korea is sending a clear message that the Bahraini authorities' ongoing repression of peaceful protests is unacceptable and will not be rewarded with future weapons transfers," Brian Wood, Head of Arms Control and Human Rights at Amnesty International, said in a statement.
"Other countries that continue to supply Bahrain with tear gas and related equipment should sit up and take notice," Wood added.
Shehabi said her group would now focus their efforts on convincing South Africa and Cyprus to stop supplying Bahrain with birdshot, which is regularly used to attack the almost daily anti-regime protests across Bahraini villages.
Police have killed at least 89 people since the anti-regime uprising erupted in February 2011, according to the Bahrain Center for Human Rights.
Activists estimate that 2,500 – 3,000 protesters, human rights activists, doctors and political opponents are imprisoned in Bahrain for defying the Al Khalifa dictatorship, which has ruled over the Persian Gulf island since 1783.