Korea
South Korea: N. Korea Set for Major Military Drill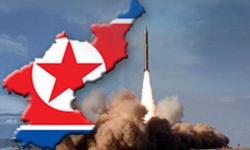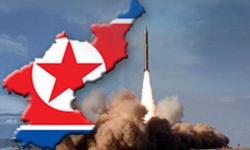 North Korea is preparing for a large-scale military drill in an apparent show of force against ongoing joint South Korea-US exercises, the South's defense ministry said Monday.
The army, navy and air force drill is planned as a follow-up to the North's nuclear test last month and a successful long-range rocket launch in December, ministry spokesman Kim Min-Seok told reporters, AFP reported.
"We are seeing more evidence of the North's preparations for a conventional military drill to be staged on a far bigger scale than before, following the missile and nuclear tests," Kim said.
Large numbers of US and South Korean troops are currently holding an annual joint air, ground and naval field training exercise, which North Korea has denounced as a provocative rehearsal for invasion.
A separate, largely computer-simulated joint exercise involving 3,500 US soldiers and 10,000 South Korean troops is to be held from March 11-21.
Rodong Sinmun, the North's official party newspaper, slammed the drills on Monday, and said its nuclear weapons were "steel fists of justice" to protect against perceived threats from Seoul.
The North's nuclear test last month was its third and most powerful to date.