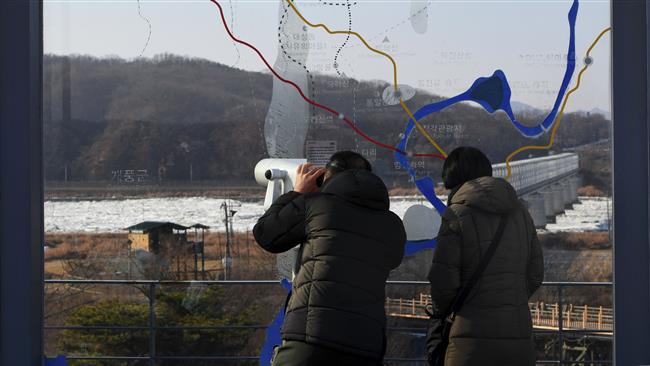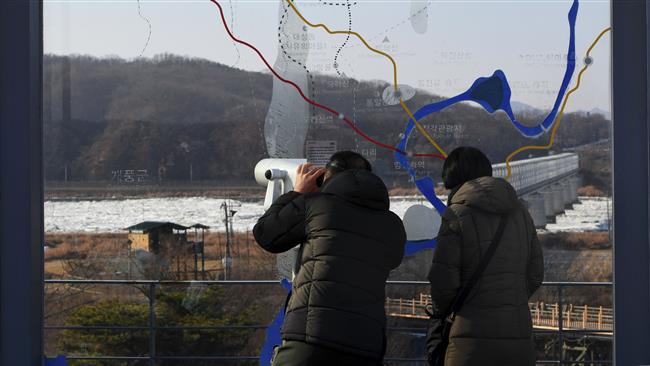 South Korea has offered to hold high-level talks with the North on January 9, shortly after North Korean leader Kim Jong-un said that direct dialog could take place between the two countries.
South Korea's Unification Minister Cho Myoung-gyon announced on Tuesday that Seoul was "reiterating our willingness to hold talks with the North at any time and place in any form."
"We hope that the South and North can sit face to face and discuss the participation of the North Korean delegation at the Pyeongchang [Winter Olympic] Games as well as other issues of mutual interest for the improvement of inter-Korean ties," he added.
The announcement came after Kim used his annual New Year address to express interest in dialog with the South as well as in North Korean participation in the Winter Olympic Games, to be held in the South Korean city of Pyeongchang from February 9 to 25.
In his Monday speech, Kim said the Olympics could provide a reason for officials from the two Koreas "to meet in the near future."
South Korean President Moon Jae-in, who has long favored engagement to ease the tensions with the North, earlier on Tuesday welcomed Kim's suggestion of an opportunity to launch new dialog.
Moon called the offer a "positive response" and the Olympics in Pyeongchang a "groundbreaking opportunity for peace." He indicated, however, that improvements in inter-Korean ties must go hand-in-hand with steps toward North Korean denuclearization.
The main Winter Olympic venues are just 80 kilometers from South Korea's heavily-fortified border with the North.
The two Koreas have seen tensions rise over Pyongyang's nuclear and missile tests and Seoul's joint military activities with the United States.
The two Koreas, which fought a war in the early 1950s, held their last high-level talks in 2015.
In recent months, North Korea has conducted multiple missile launches and its sixth and most powerful nuclear test. It has faced international sanctions over the test launches.