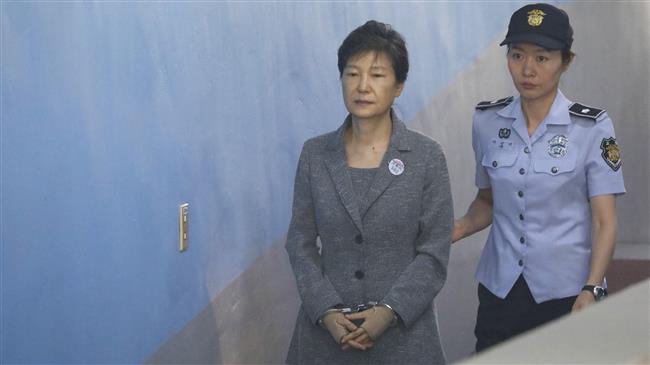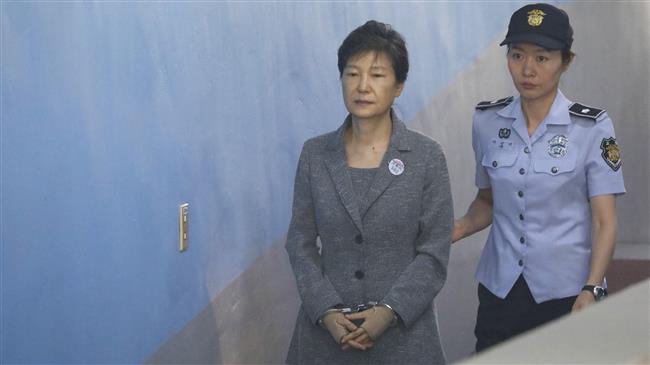 Prosecutors in South Korea have demanded a lengthy prison sentence for former president Park Geun-hye, who was toppled last year amid an influence-peddling scandal.
During a court session on Tuesday, prosecutors in the case demanded that Park — who was not present and who denies any wrongdoing — be handed a 30-year jail term.
Park was formally removed from office and arrested in March last year over accusations of bribery, abuse of power, and coercion.
The Seoul Central District Court, where Park is being tried on the charges, is to set a date for the announcement of its verdict.
The same court sentenced Park's confidante, Choi Soon-sil, to 20 years in prison earlier this month for her role in the influence-peddling scandal.
A court in the South Korean capital of Seoul sentences the confidante of former South Korean president Park Geun-hye to 20 years in prison for her role in an influence-peddling scandal.
Park's lawyers resigned last October in protest at what they called biased proceedings following a court decision to extend her detention period until April this year.
She is currently being defended by state attorneys.
If Park is convicted, she would be the third South Korean president convicted of crimes. The other two were former military generals involved in a 1979 coup and a 1980 massacre of civilians.