Korea
South Korea 'to send high-level delegation to North'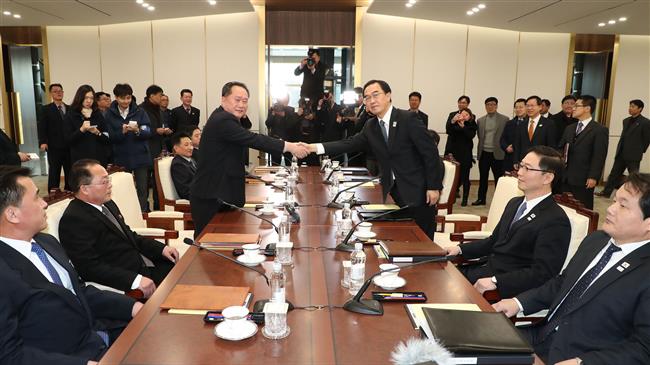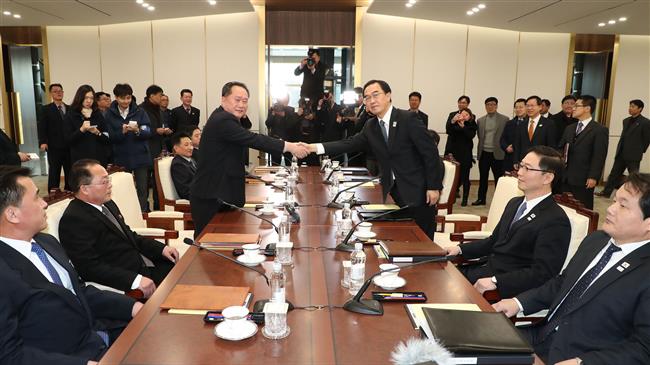 South Korea has announced a decision to send a high-level political delegation to the North, raising hopes for a diplomatic solution to the decades-long conflict on the Korean Peninsula.
The South Korean presidential office announced on Sunday that a special 10-member government delegation was to visit North Korea on Monday.
"The special delegates will have extensive discussions over issues including creating conditions for North-US talks to denuclearize the Korean Peninsula and improving inter-Korea ties," Blue House spokesman Yoon Young-chan told reporters.
The 10-member group comprises five top delegates, including top national security adviser Chung Eui-yong and intelligence chief Suh Hoon. It will fly to the North's capital, Pyongyang, on Monday afternoon before returning on Tuesday, Yoon said.
The delegation will then fly to the US to brief officials in Washington, he added.
The move comes just weeks after the North's leader Kim Jong-un sent a delegation to the South that included his younger sister, Kim Yo-jong.
During her stay, Kim Yo-jong personally delivered to South Korean President Moon Jae-in an invitation from her brother for a summit meeting in Pyongyang.
Peace advocate
President Moon, 65, who hails from the Democratic Party, rose to power last year vowing to ameliorate the broken ties between the two Koreas.
Last week, Moon advised US leaders to stop setting preconditions to hold talks with North Korea and make greater efforts for peace and stability. Washington needs to "lower the threshold for talks" with Pyongyang, he said.
On Saturday, a Foreign Ministry spokesman in Pyongyang called on the US to drop any precondition for talks.
"The US is taking preposterous action by continuing to trumpet an insistence that it will not have dialog unless a right condition is met," the unnamed spokesman was quoted as saying by the state-run KCNA news agency.
The US, which has imposed many sanctions on Pyongyang, has said that North Korea should denuclearize in order for negotiations to begin.
Late last month, the US imposed the "toughest ever" sanctions on North Korea.
The sanctions were imposed shortly after athletes from the North and South marched together in a show of unity at the PyeongChang Winter Olympics, which ended February 25.
North Korea, for its part, says its nuclear arsenal is a deterrent against potential US aggression.
The US has substantial military presence in the region and has repeatedly threatened the North with military action.