Korea
South Korean Ferry captain says warnings ignored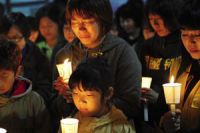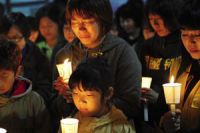 South Korean prosecutors say that warnings over the stability problems of the sunken ferry were ignored, as operations to recover the bodies of missing people still continue.
According to AFP, senior prosecutor Yang Jong-Jin said on Wednesday that the ship's captain, Lee Joon-seok, has told investigators that he had warned the shipping company over the ship's serious stability problems.
The Chonghaejin Marine Company bought the ship, known as Sewol, from Japan in 2012 and renovated it and built extra passenger cabins on its third, fourth and fifth decks.
Lee told prosecutors that the refurbishments has affected the balance of the ship and undermined its anti-rolling ability.
The captain, who left the vessel when it capsized on April 16 with 476 people on board, said he had warned the company about the problems, but that he was ignored.