Korea
South, North Korean leaders meet to discuss possible Kim-Trump summit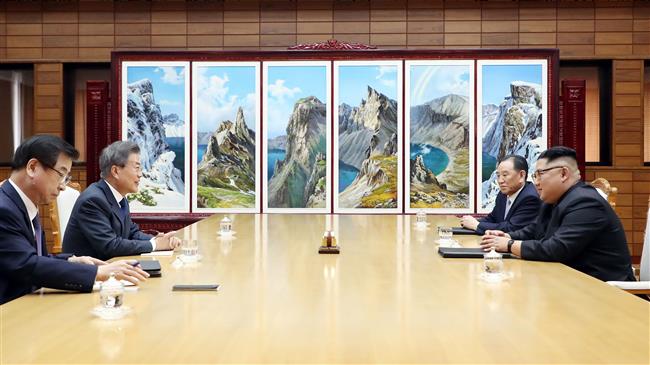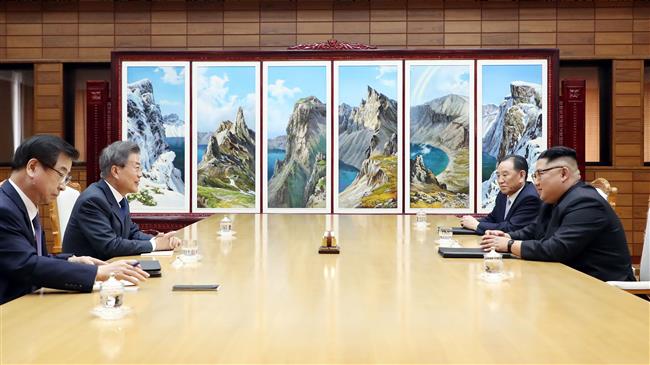 South Korean President Moon Jae-in has met North Korean leader Kim Jong-un to discuss a likely summit between Kim and US President Donald Trump.
The two Korean leaders held their second rare meeting north of the border village of Panmunjom in the Demilitarized Zone (DMZ) on Saturday to lay the groundwork for a summit between the North Korean and US leaders, said South Korea's presidential office, the Blue House.
"They exchanged views and discussed ways to implement the Panmunjom Declaration and to ensure a successful US-North Korea summit," the Blue House said in a statement, adding that Moon would make a personal statement on Sunday morning.
The two leaders had met in Panmunjom last month and made a declaration vowing to improve ties.
On Friday, Trump said his administration was having "productive talks" with Pyongyang about reinstating a planned June 12 summit with Kim in Singapore, just a day after canceling the meeting.
Earlier in the day, Trump had indicated the summit could go ahead as planned after welcoming a conciliatory statement from Pyongyang, which said it remained open to talks.
Trump announced on Thursday he was calling off the summit which would have been the first of its kind between a sitting American president and a North Korean leader.
The South Korean president criticized Trump's cancelation of the summit, calling the move "shocking and very regrettable." Moon has been acting as a go-between in diplomatic efforts for the potential summit.
The original announcement to hold a summit came after several months of unprecedented cordial diplomacy between South and North Koreas, which had been adversaries for decades.
The United States, which has substantial presence in South Korea, was on a war footing with the North over Pyongyang's nuclear and missile programs.
The development resurrected hopes that Trump and Kim could soon meet to try to find a solution to the crisis on the Korean Peninsula that has escalated over the past year.
North Korea dismantled its sole known nuclear test site on Thursday in an array of explosions. The Punggye-ri test facility had been the staging ground for all six of the North's nuclear tests, including its latest and by far most powerful one in September last year, which Pyongyang claimed was an H-bomb.