Africa
South Sudan armed group kidnaps about 90 boys: UNICEF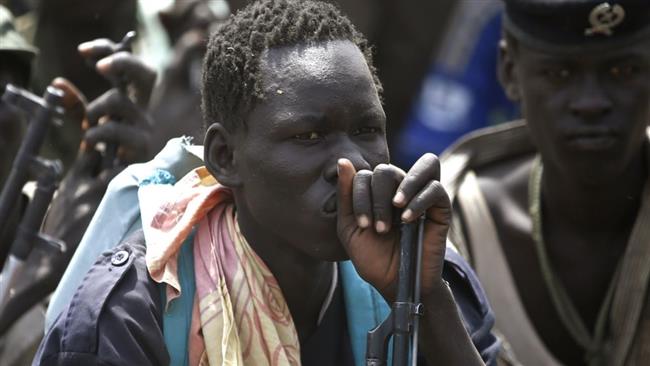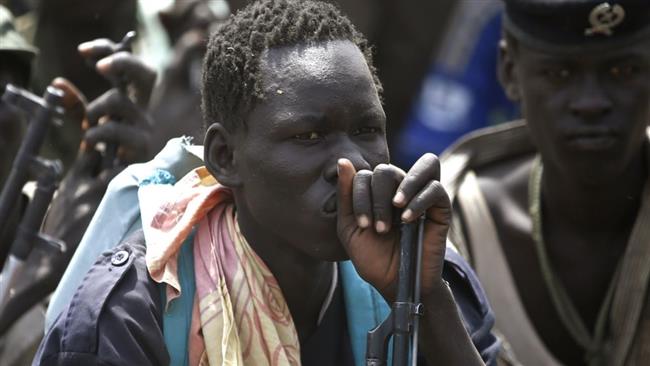 The United Nations Children's Fund (UNICEF) says members of an armed group have abducted at least 89 boys in the northern South Sudanese state of Upper Nile.
According to a UNICEF statement released on Saturday, the boys, some as young as 13, were abducted in the Wau Shilluk area near the state capital of Malakal, located 497 kilometers (308 miles) northeast of the capital, Juba.
The statement said the gunmen besieged the community and went from house to house, forcibly taking the boys older than 12. It is not clear what group was behind the kidnappings.
The Human Rights Watch (HRW) says South Sudanese government forces and rebels have been "actively recruiting" children as young as 13 to fight in the ongoing war between the two sides.
The HRW said in a report published on February 16 that both sides had committed a war crime.
"Despite renewed promises by both government and opposition forces that they will stop using child soldiers, both sides continue to recruit and use children in combat," the HRW's Africa Director Daniel Bekele said.
The rights group said the South Sudanese government was, in some cases, taking the children by force "from right outside the United Nations compound" in the northern strife-stricken town of Malakal.
Armed groups in South Sudan have recruited some 12,000 children as soldiers over the past year, UNICEF says.
South Sudan plunged into violence in December 2013, when fighting erupted between troops loyal to President Salva Kiir and defectors led by his former deputy, Riek Machar, around the capital, Juba. The clashes left tens of thousands of South Sudanese dead, and forced almost two million people from their homes.
On January 21, the president and the rebel leader, signed a pact in the northern Tanzanian city of Arusha to end the hostilities in the country.
South Sudan gained independence in July 2011 after its people overwhelmingly voted in a referendum for a split from Sudan.