Turkey
World News
Southern Cyprus calls Erdogan's planned visit to Famagusta 'provocation'
Southern Cyprus has condemned Turkish President Recep Tayyip Erdogan's planned visit to a long-abandoned beach resort on the East Mediterranean Island.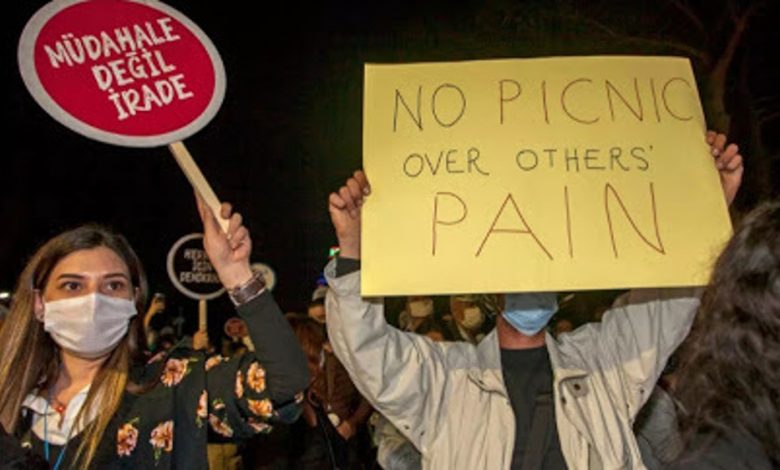 Erdogan plans a visit to the Turkish Republic of Northern Cyprus (TRNC) and a seaside picnic at the Varosha beach front in the abandoned southern quarter of the Cypriot city of Famagusta on Sunday.
President Nicos Anastasiades lambasted Erdogan's decision as a "provocation without precedent."
The Greek Cypriot leader claimed Erdogan's picnic in the ghost town resort would undermine international efforts to deescalate tensions in the East Mediterranean.
Such actions "do not contribute to the creation of a favorable, positive climate for the resumption of talks for the solution of the Cyprus problem," he said in a statement. "They simultaneously undermine the efforts of the UN secretary-general to call an informal five-party meeting."
Tensions began to escalate between the rivaling neighbors Turkey and Greece after the recent discovery of gas in the Eastern Mediterranean.
The Varosha Beach, once dubbed a "Jewel of the Mediterranean", has been an abandoned "ghost town" ever since the Turkish military seized the seafront suburb of Famagusta in 1974. It had remained abandoned for 46 years before Turkey decided to reopen Varosha seafront.
Greek and Turkish Cypriots, Athens, Ankara and Cyprus' former colonial master, the Great Britain, which still uses the island as a military base, constitute the five sides with conflicting interests in Cyprus.
Erdogan has repeatedly warned about the consequences of failing to reach a peaceful solution in the East Mediterranean conflict.
The simmering tensions with Turkey have raised the specter of a possible military confrontation in the region.
German Foreign Minister Heiko Maas has warned the international community that "any small spark could lead to catastrophe."
Both Turkey and Greece claim rights to the gas–rich waters of the East Mediterranean Sea.
Athens claims it has exclusive drilling rights to thousands of little islands in the East Mediterranean Sea. The claim is backed by the European Union (EU), which last year sanctioned Ankara for conducting survey off the north Cypriot coast.
Also, Brussels has several times warned Ankara against doing further exploration.
Erdogan's plan to visit the politically-charged seaside resort is seen as an effort to cement Turkey's authority over northern Cyprus whose nation status is recognized only by Ankara.
Dozens of Greek Cypriot and Turkish organizations across the divided island have signed a joint petition calling for Varosha's "unilateral" reopening to halt, and for the Turkish leader to stay out.
"The festive nature of the reopening, built on the memories and suffering of its past inhabitants, hurts our conscience," the petition reads.