Syria
Southern Damascus: Heavy Infighting Erupts among Terrorists over Reconciliation with Syrian Army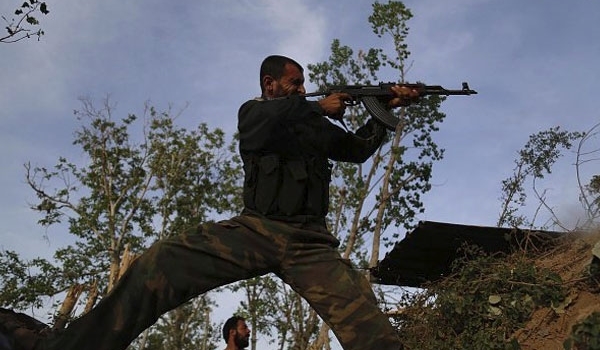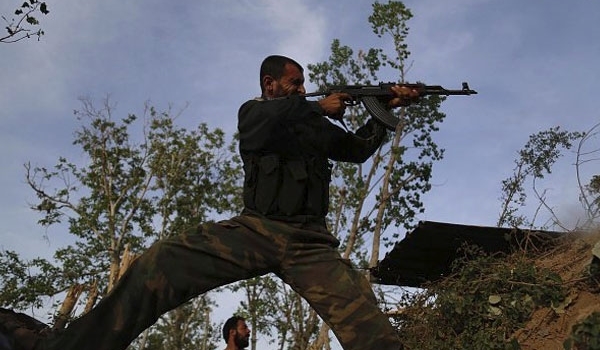 Terrorist groups in the Southern parts of Damascus province engaged in a fresh round of infighting as they have different views over joining peace with the Syrian Army, dissident-affiliated websites reported on Tuesday.
The websites reported that the terrorist groups in the town of Bebeila in the Southern parts of Damascus province fought each after rifts widened among them over joining the a reconciliation plan with the army.
The websites said that fierce clashes erupted among terrorists in the main square of the town of Bebeila among pro-peace talks and other terrorists from Jeish al-Ababil of the Free Army and Jeish al-Islam, inflicting several causalities on both sides.
The websites went on to say that the pro-peace talks militants went on alert and poured into streets and moved towards the Syrian Army's checkpoints in the outskirts of Bebeila.
The websites further said that a meeting had been previously held between the Syrian Army's reconciliation committee and some of the commanders of the terrorists in Bebeila to pave the ground for the militants' affiliation to the peace process.
An Arab media outlet reported in November that disunity was growing among ISIL terrorists in the Yarmouk Refugee Camp and the small town of Hajar al-Aswad in the Southern part of Damascus province.
The Arabic-language al-Watan daily reported that Amer Sabri nom de guerre Abu Saleh Amer was appointed as ISIL's emir in Southern Syria to rule over vast parts of the Yarmouk Palestinian Refugee Camp and the town of Hajar al-Aswad.
The daily quoted local sources as saying that Sabri's command in Yarmouk came after growing disunity among terrorists as ISIL has now two different organizations in Southern Damascus, adding that one of the organizations in under the command of Abu Hashem al-Khabouri deployed in Hajar al-Aswad South of Yarmouk, whose fighters are mainly from Hajar al-Aswad.
The second organization includes Palestinians of the Yarmouk Camp and the residents of settlements in Damascus countryside.