Europe
Spain bank workers protest massive layoffs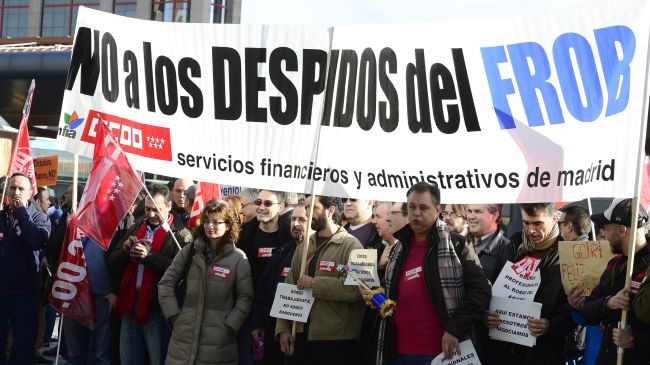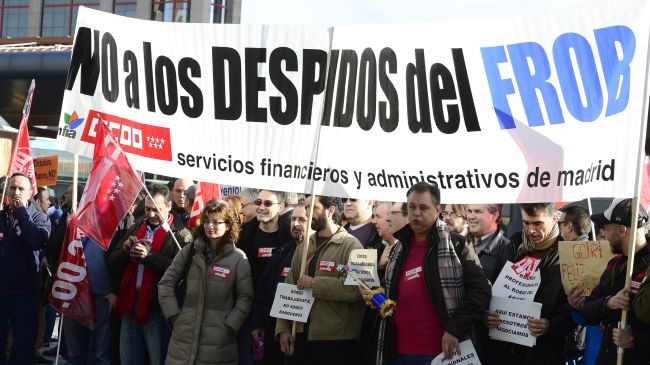 Hundreds of Spanish bank workers have held demonstrations across the debt-plagued country to protest against plans to slash thousands of jobs in their sector.
The protestors, many of whom were employees of Bankia — Spain's fourth largest lender and the tattered emblem of the country's banking crisis — gathered outside the Bank of Spain headquarters in Madrid and in other cities including Barcelona and Valencia to show their anger at the cutback plans.
Bankia, which was formed two years ago by the merger of struggling financial institutions, announced in November 2012 that it plans to dismiss 6,000 workers and cut salaries for those who remain by 40 percent.
"Bankia is the tip of the iceberg of the whole financial system which is drowning under bad political management," said a Bankia employee at the Madrid protest, adding that "it is the workers who are paying for this bad management."
Wednesday's street protests were called for by Spain's largest unions, the Workers' Commissions (CCOO) and the General Workers Union (UGT), which have been negotiating with representatives of Spain's biggest banks to stop planned shedding of the jobs and cuts to the workers' pay.
The protests came as a new report by the European Union's statistics office, Eurostat, showed on Tuesday that Spain's jobless rate hit a new record high of 26.6 percent for the month of November 2012.
The fourth largest eurozone economy, Spain must lower its deficit to 4.5 percent in 2013 and 2.8 percent in 2014. Economists, however, say those targets will be difficult to meet amid poor prospects for the country's economic recovery.
The Spanish economy slid into recession in the second half of 2008, taking with it millions of jobs