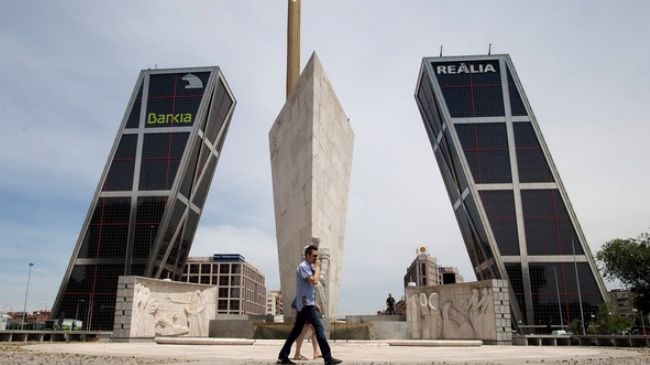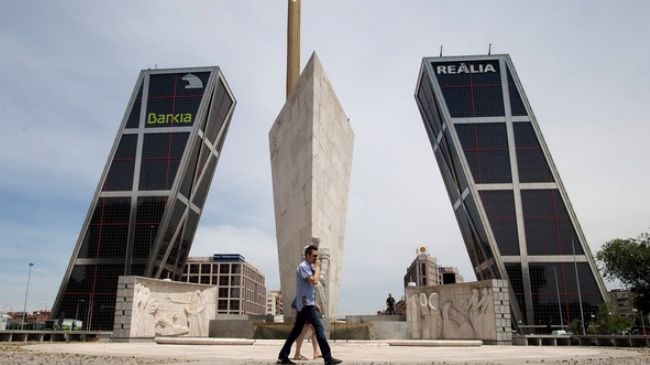 Spain formally demanded a rescue bailout of up to 100 billion euros (USD 125 billion) in aid from the European Union to save its ailing banking system.
In a letter released on Monday, Spain's Finance Ministry made the formal request from its 16 eurozone partners.
Economy Minister Luis de Guindos made the appeal after two international audits said that Spain's banks could need up to 62 billion euros (USD 77.7 billion) to survive a severe financial slump.
De Guindos told Eurogroup head Jean-Claude Juncker that his country considers the bailout as very favorable.
He vowed that Madrid will do its best in deciding the loan's eligibility criteria, conditions, required measures and contract definition.
He also said that the Spanish government will sign a deal with its euro-area peers for the rescue loan by July 9.
The Eurogroup, which comprises of the 17 eurozone finance and economy ministers, is expected to discuss the issue during a meeting on July 9.
Various eurozone member states, including Spain and Italy, have been struggling with deep economic woes since the bloc's financial crisis began roughly five years ago.