Europe
Spain, Morocco arrest 9 suspected militants linked to ISIL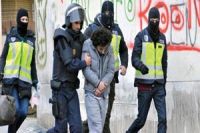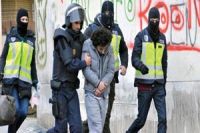 Spain's Interior Ministry says Spanish and Moroccan police have arrested nine suspected members of a militant group linked to ISIL terrorists.
The Spanish ministry said on Friday that the detained men belonged to a group based in the country's Northern African enclave of Melilla and in the neighboring Moroccan city of Nador.
The leader of the group, a Spaniard, was among those arrested while the remaining eight were Moroccan nationals.
The ministry added that those detained allegedly recruited militants to fight for the ISIL and their leader had coordinated training with groups linked to al-Qaeda in northern Mali along with his brother, a former Spanish soldier and a specialist in arms and explosives.
The joint Spanish-Moroccan operation was the second police raid in a month. On August 14, the two countries' police dismantled a network for recruiting and sending militants to fight alongside ISIL in Spain's other Northern African enclave of Ceuta.