Europe
Spain rejects independence for Catalonia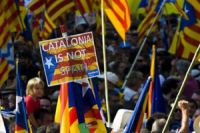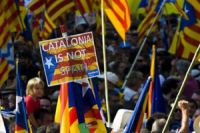 Spanish Prime Minister Mariano Rajoy has rejected a referendum request from the Catalan leader regarding the northeastern region's independence from the country.
According to AP, he told Catalonian regional president, Artur Mas, in a written reply on Saturday "The ties that bind us together cannot be undone without enormous cost."
In his response to the pro-separatist request Mas made in July, Rajoy proposed that the two politicians should hold talks instead.
A vote on independence would allow the economically powerful region to decide whether to separate from the rest of the country.
Spain's constitution says only the central government can call a referendum.
More than one million Catalans took to the streets across Spain last week and joined hands to form a 400-kilometer human chain in a major drive for independence from Spain.
Polls indicate about half of Catalonia's 7.5 million inhabitants want to break away from Spain.