Europe
Spain seeks to modify Schengen over border checks: Minister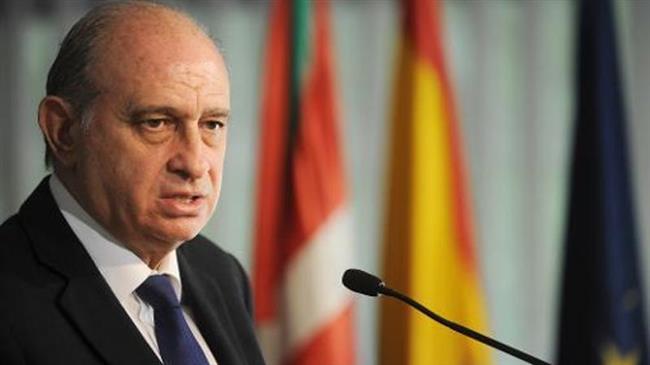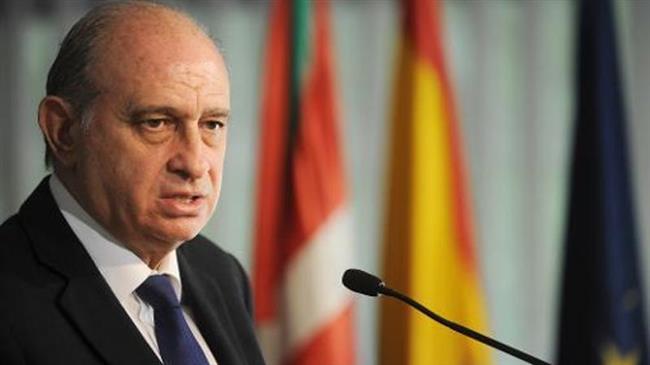 The Spanish government seeks to modify rules of the EU's internal area for visa-free travel, Schengen, to allow border controls, a minister says.
On Sunday, Spain's Interior Minister Jorge Fernandez Diaz said he will raise the issue during an upcoming ministerial meeting in Paris.
"We are going to back border controls and it is possible that as a consequence it will be necessary to modify the Schengen treaty," he added.
Madrid seeks to modify the agreement to allow border checks in order to limit the movements of suspected radicals returning to Europe from the Middle East, Diaz noted.
The visa-free Schengen zone allows for border-free travel between 26 European countries, excluding Britain and Ireland.
The statement comes as French authorities tightened security in the capital city of Paris amid fears of new attacks after a series of deadly assaults rattled the nation.
On January 7, an attack on the headquarters of Charlie Hebdo magazine in Paris left a dozen people dead.
Two brothers, Said and Cherif Kouachi, were suspected of carrying out the massacre. One of the brothers had reportedly been convicted on terrorism charges and another is thought to have had links to Yemeni al-Qaeda militants. The two were killed on January 9 after being cornered at a printing workshop in the town of Dammartin-en-Goele, northeast of Paris.
At approximately the same time as the Dammartin siegSpain seeks to modify the rules of the EU's internal area for visa-free travel, Schengen , a minister says., gunman Amedy Coulibaly, who is believed to have had associations with the two terrorists, staged an attack on a grocery shop in the eastern Porte de Vincennes area of Paris. Officials say four hostages were also killed during the raid.