Europe
Spain Socialist leader loses 1st bid to form government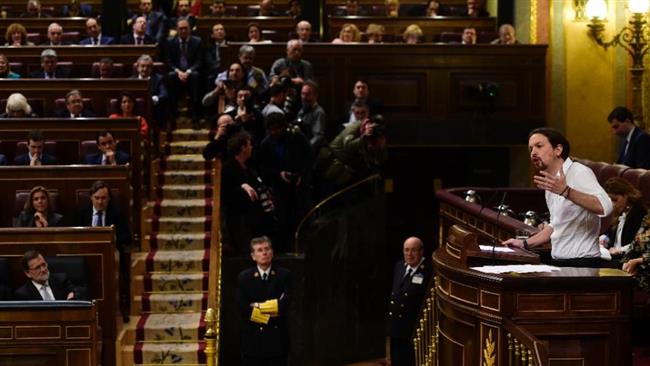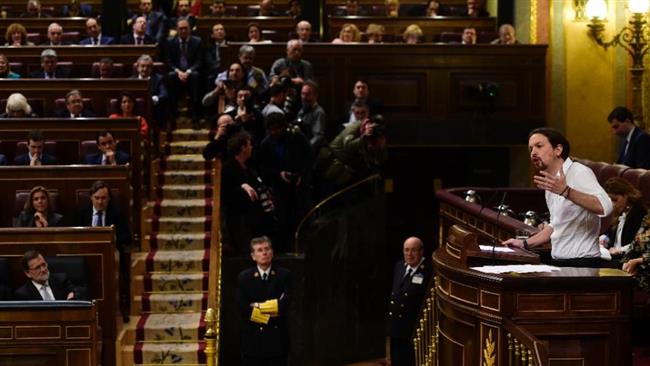 The leader of Spain's Socialist Party, Pedro Sanchez, has lost his first bid to establish a government after failing to secure enough votes needed in parliament.
The Socialists were in need of an absolute majority in the Wednesday vote in the 350-seat lower house of parliament. However, they ended up with 219 votes against Sanchez, 130 in favor and one abstention.
The conservative Popular Party (PP), led by acting Prime Minister Mariano Rajoy, and the far-left Podemos Party voted against Sanchez becoming prime minister.