Europe
Spaniards protest against austerity policies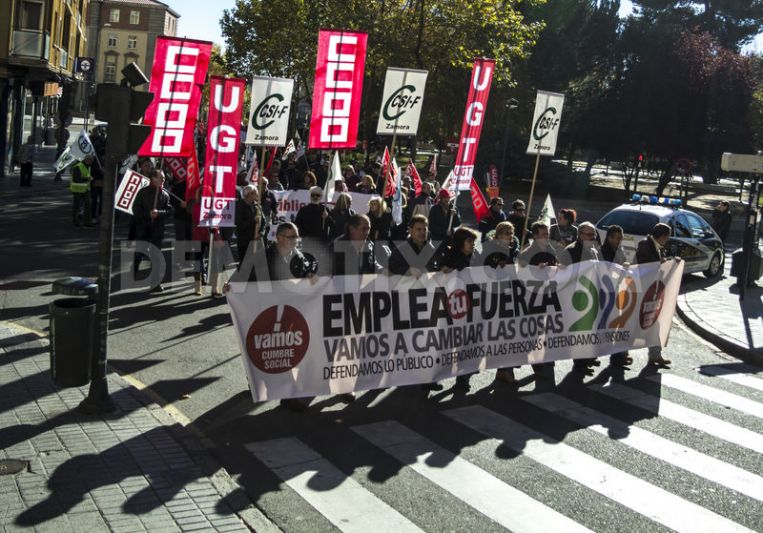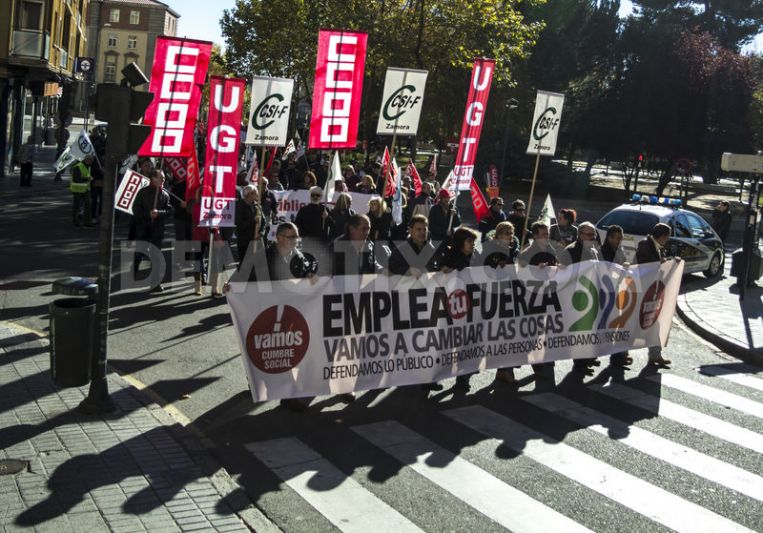 Anti-austerity protesters have held a demonstration in the Spanish capital Madrid to express their anger at the government's austerity policies, Press TV reports.
Students, health workers and members of trade unions took part in the demonstration dubbed as "Marches for Dignity" on Thursday, shouting for "bread, employment, roof and dignity."
Education Minister José Ignacio Wert Ortega resigned in July following massive student demonstrations held across the country. But his policy, known as the 3+2 Decree, still remains in place.
Under the decree, the duration of undergraduate studies was reduced from four years to three years while the duration of master's programs was extended from one year to two years.
Protesters are dissatisfied, saying the program has left many families in a disadvantage.
"They sell it (the decree) to us as if doing a masters is optional but in truth without a masters nowadays your degree is not worth anything to employers and working class families simply cannot afford to pay two years worth of masters for their children," Carlos Sanz from the National Student Union told Press TV.
Spain is one of the European countries that received bailout funds from the International Monetary Fund and the EU. In return for the loans, the Spanish government has had to enforce unpopular austerity measures.
The country has been hit by a wave of anti-austerity demonstrations and strikes since the country's economy fell into recession in 2008.
Many Spaniards say the belt-tightening measures have resulted in many economic difficulties over the past years.
"We live in a capitalist system that impoverishes the masses. Wages are being driven down and unemployment is higher than ever. We need all to mobilize together to fight against the injustice," Guillermo Olias, a protester from the Spanish Communist Party, said.