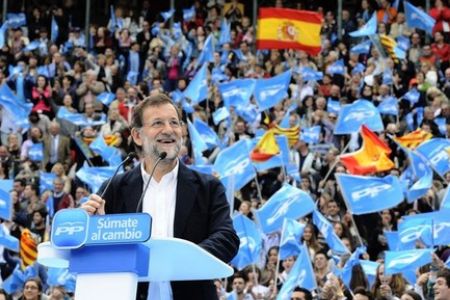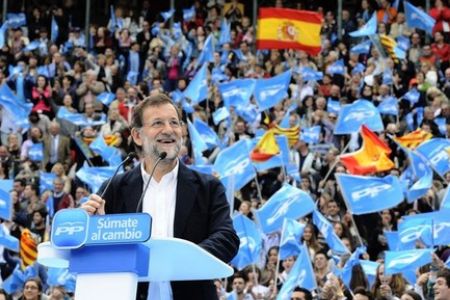 Thousands of Spain's "indignant" demonstrators have taken to the streets of the capital Madrid to protest against government spending cuts, one week before the general election.
The Sunday rally is due to end at the Puerta del Sol Plaza in Madrid, where protests began over economic problems in May, CNN reported.
Protesters, who are also angry at high unemployment and what they consider government corruption, shouted "less police, more education," as they passed riot police on the scene.
They also carried a large banner which read, "Change the Model Now!"
The latest protests come as opinion polls show the ruling socialist party will be thrashed by the right-leaning opposition in the November 20th election, AFP reported.
The poll suggested that the conservative Popular Party, led by 56-year-old Mariano Rajoy, is set for a record congressional majority.
A total of 45.4 percent of voters support the Popular Party compared to just 30.9 percent for the Socialists, according to a survey of 9,675 people by pollster Metroscopia published on Sunday.
Spain's "indignant" movement was born when thousands of people set up camp in Madrid's Puerta del Sol square ahead of May 22 municipal elections.
Spain's economy stalled in the third quarter with zero growth and unemployment that reached to 21.52 percent in the same period, which is at its highest level in almost 15 years.