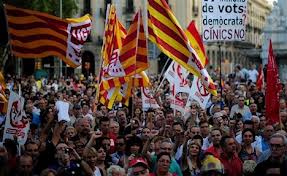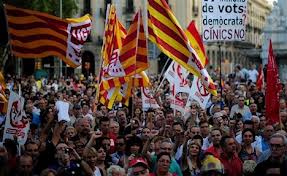 Tens of thousands of Spaniards have staged anti-austerity demonstrations in protest at the country's economic policies and rising unemployment.
Protestors chanted slogans against the Spanish government's economic policies and the growing level of unemployment in the European country.
Battered by the global financial downturn, the Spanish economy collapsed into recession in the second half of 2008, taking with it millions of jobs.
Demonstrators also condemned budget cuts and the ruling center-right government's plans to privatize Spain's National Health Service.
The Spanish government maintains that cuts are necessary to guarantee health services during a recession.
Protests against austerity measures are held almost on a daily basis in Spain. Teachers, miners, health workers and students have organized demonstrations, which have attracted hundreds of thousands of people.
On December 10, Spain's major newspaper El Pais called on the government to apply for a bailout immediately in order to prevent a deepening recession.
"Delaying the bailout request is equivalent to condemning the Spanish economy to a prolonged and painful recession," the paper stated.
Spain, the eurozone's fourth-largest economy, must lower the deficit to 6.3 percent in 2012, 4.5 percent in 2013, and 2.8 percent in 2014. Economists, however, say those targets will be difficult to meet amid poor prospects for the country's economic recovery.