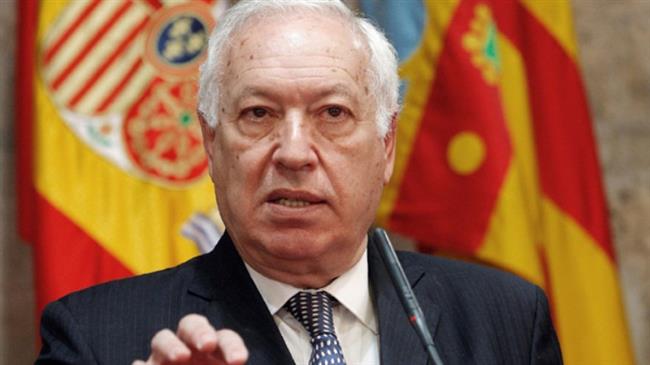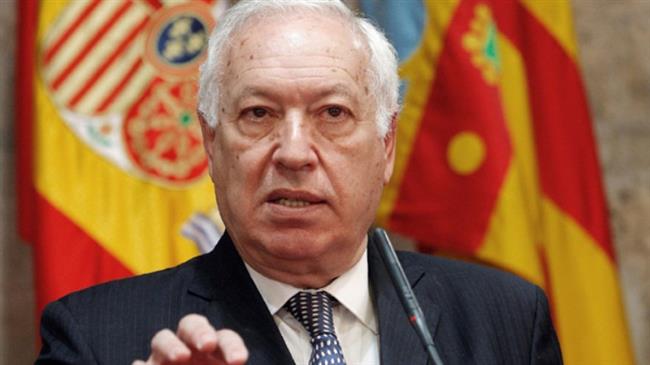 Spanish Foreign Minister Jose Manuel Garcia Margallo has urged the international community to provide more financial assistance to Palestinians in the Gaza Strip.
The Spanish foreign minister made the remarks during a visit to the coastal enclave on Tuesday, as he met with Palestinians affected by the 50-day Israeli war.
"The international community must act rapidly to rebuild Gaza," he said at a United Nations-run school in Gaza City, adding, "The inhabitants of Gaza are living through a real tragedy."
He called for more aid to be given to reconstruct the more than 120,000 homes damaged or destroyed by Israeli airstrikes more than four months ago.
Garcia Margallo, the third European Union minister to visit the coastal enclave since the 50-day war last summer, arrived in the Gaza Strip through the Erez crossing.
Upon his arrival, Maher Abu Sabha, head of the Palestinian border authority said Garcia Margallo wanted to see the impact of the recent Israeli offensive in the coastal enclave and hold talks with chief of the United Nations Relief and Works Agency for Palestine Refugees in the Near East (UNRWA), Pierre Krahenbuhl.
The UNRWA has so far provided USD 70 million in aid to more than 40,000 families for repairing their damaged homes. However, reconstruction has not started yet.
Israel has launched three wars on Palestinians in the besieged Gaza Strip since 2008.
Its most recent war on Gaza started July 8 last year and ended on August 26 with an Egyptian-brokered truce.
Over 2,140 Palestinians, mostly civilians, were killed in the Israel's onslaught last year, while some 11,000 were injured.