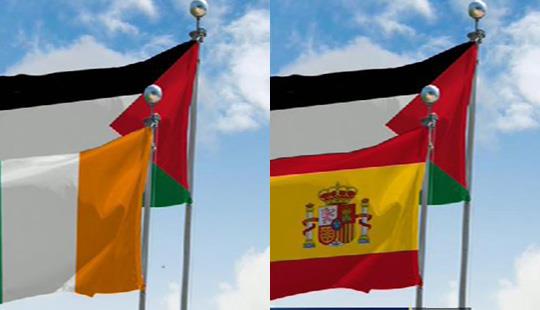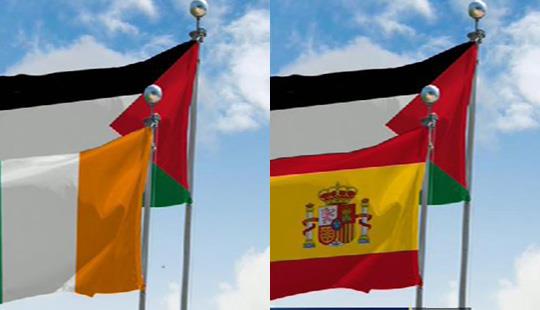 Spanish lawmakers adopted a motion calling on the government to recognize a Palestinian state, Agence France-Presse reported.
The motion submitted by the opposition Socialists asks the conservative government to recognize Palestine in coordination with any similar move by the European Union.
The symbolic motion, which echoes similar votes last month in Britain and Ireland, was backed by all the political groupings in the lower house.
The vote Tuesday night was 319 in favor with two opposed and one abstention, the Associated Press reported.
The non-binding text brought by the opposition Socialists was initially an outright call to recognize a Palestinian state and had angered the Israeli government, Reuters reported.