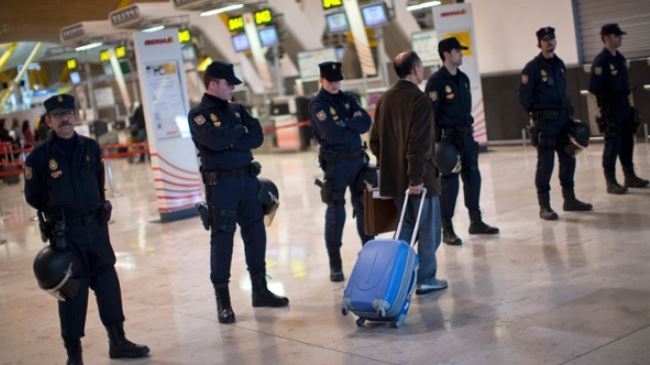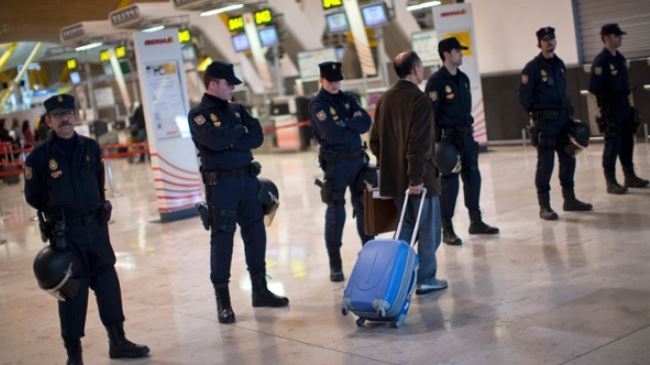 Spanish police have busted a human trafficking ring which has been charging families escaping the foreign-backed militancy in Syria up to 10,000 euros (USD12,500) in order to smuggle them into Europe.
A Spanish police spokesman said on Tuesday that 18 people including the ring's suspected leader, who is a Lebanese national, were arrested in the capital, Madrid.
The suspects included eight Lebanese nationals, three Syrians, a Moroccan, an Ecuadorian, a Ukrainian, and four Spaniards.
"The organization mainly recruited Syrians who were displaced due to the situation in their country. In general it selected middle class families," the police said in a statement.
The ring reportedly charged between 6,000 and 10,000 euros (USD 7,500 and USD 12,500) per person.
"In exchange for this money, they had the right to plane tickets, accommodation in the various transit nations, falsified documents and several opportunities to attempt an entry in case they were detected before arriving in Spain," the statement added.
The Madrid police said they suspected the situation after detecting the "suspicious" entry of a number of Syrian nationals at Madrid's airport.
After arriving in Spain, the Syrians who had fled the situation in their country, stayed at budget hotels in the center of the capital, which did not register their entry.
Syrian refugees are fleeing the violence which has gripped their country since March 2011.
More than three million Syrians are said to have taken shelter in Lebanon, Jordan, Turkey, and Iraq since the start of the crisis in Syria.
Over 7.2 million Syrians have become internally displaced due to the war, according to the United Nations.
More than 200,000 people have been killed so far in the conflict in Syria, according to UN High Commissioner for Human Rights, Zeid Ra'ad Zeid al-Hussein.