Europe
Spanish protesters hold anti-monarchy rally in Madrid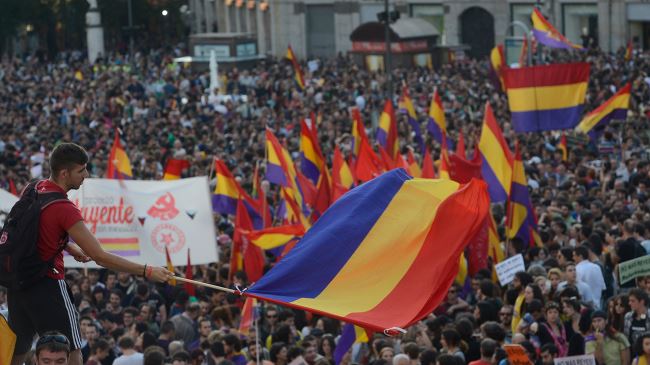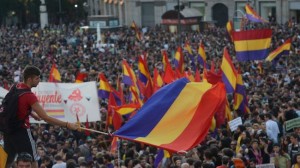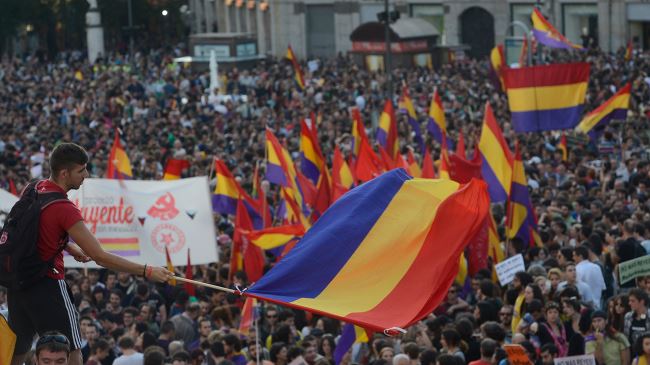 Anti-monarchy protesters have taken to the streets of the Spanish capital after new King Felipe VI was proclaimed monarch.
Thousands of Spaniards hit the streets of Madrid on Thursday to show their dissatisfaction with the monarchy system in their country.
The protesters slammed the current political system in Spain for what they describe as its failure to represent the real will of the people.
The angry demonstrators also criticized the royal family for its lavish lifestyle.
The rally came after Felipe VI was sworn in as Spain's new King in the early hours of Thursday morning.
Spain has been the scene of anti-monarchy protests in recent weeks. Thousands of protesters gathered in the streets of Madrid on June 8 and urged the abolition of monarchy.
According to a survey conducted earlier this month, the majority of the Spanish people are in favor of a referendum on the future of monarchy in their country.
The image of the country's royal family has been tarnished by a series of corruption scandals. Spain is also currently dealing with its worst economic crisis in recent history.
As the new King, Felipe has to restore the monarchy's image after his father, Juan Carlos, fell out of public opinion in 2012 as he took a secret luxury elephant-hunting trip to Botswana at the time one in four Spanish workers was jobless and the government was teetering on the brink of default.
Also Juan Carlos' daughter, Princess Cristina, and her husband, Inaki Urdangarin, are under investigation in a fraud case for the embezzlement of public funds.
A 25-percent unemployment rate and the independence seeking of the country's Catalonia region are the main challenges for the new king.