Iran
Speaker: Iran Not to Accept Special Inspection of Its Nuclear Facilities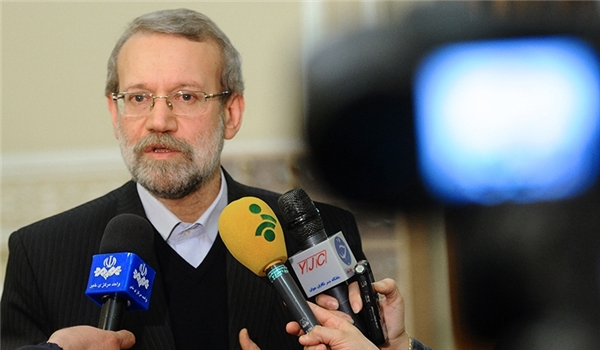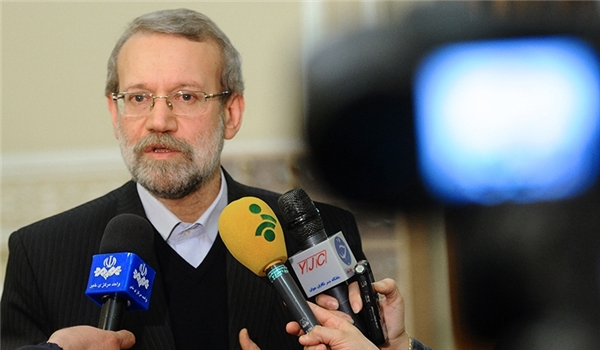 Iranian Parliament Speaker Ali Larijani underscored that Tehran will never accept to undergo a special nuclear inspection program exclusive to Iran, and cautioned the world powers to seize the present opportunity to strike a final deal.
"The Americans shouldn't imagine that they can fool the other side (Iranians) in the negotiations and they shouldn't follow a business approach in the negotiations; a logical look can establish peace and tranquility in the region," Larijani told reporters in Tehran on Sunday.
He also referred to Iran's confidence-building measures in relations with the International Atomic Energy Agency (IAEA), and said the Group 5+1 (the US, Russia, China, Britain and France plus Germany), which are in talks with Tehran, shouldn't think that a special inspections system should be created for Iran's nuclear program because there is an international system of inspections already in place for all countries, and the same system should be the basis of the talks.
Larijani called on the G5+1 to seize the present opportunity to reach an agreement with Iran, and said the westerners shouldn't think that they can persuade the Iranian negotiators to limit the country's nuclear program.
"We are ready to continue the talks seriously to reach a comprehensive agreement based on the Non-Proliferation Treaty (NPT)," he underlined.
His remarks came after the US has reportedly asked for an inspection of Iran's military sites, a demand not included in the IAEA and NPT rules and regulations.
His remarks could also be interpreted as a reference to the western demands from Iran to accept the Additional Protocol to the NPT.
In April, a senior Iranian legislator stressed that any decision about endorsement or rejection of the Additional Protocol to the NPT only falls under the authority of the Iranian parliament, adding that the majority of the lawmakers are against its approval.
"The Additional protocol puts the principle of the country's independence under question and nearly 270 lawmakers out of 290 are against it," Tehran MP Hamid Rasayee said, addressing a question and answer session by university students in Mazandaran University in Northern Iran.
He underlined that the Additional Protocol to the NPT demanded by the world powers was among Iran's most vital redlines.
The additional protocol was created following the discovery of clandestine nuclear weapons programs in Iraq and North Korea during the 1990s. Countries conclude specific additional protocols to supplement their International Atomic Energy Agency (IAEA) safeguards arrangement.
For the Additional Protocol to be enforced in any country, it needs the approval of both the government and the parliament of that country.
In addition to those which have basically rejected endorsement of the NPT, most signatories to the NPT have also defied accepting the agreement. Accepting the protocol is a voluntary, and not compulsory, decision.