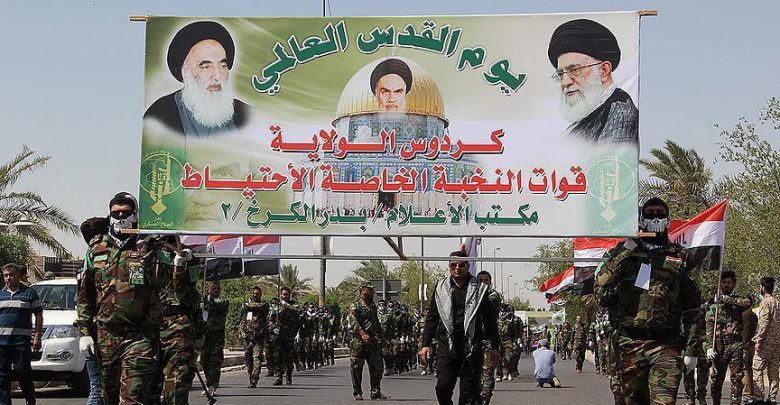 Iraqi Parliament Speaker Mohammad al-Halbousi condemned the unilateral sanctions against the Iranian nation, stressing that Baghdad will not allow third parties to use Iraq's soil to attack Iran.
"In this meeting, we condemned sanctions against the world nations, specially the unilateral sanctions against the Iranian nation and declared that these attitudes are against international norms," Halbousi told reporters after meeting his Iranian counterpart Ali Larijani in Tehran on Wednesday.
"We also underlined that Iraq will not allow its territories to be used for any type of attacks against its neighboring countries," he added.
Halbousi noted that the necessity for the establishment of stability and reconstruction of Iraq was also emphasized during the meeting, adding that defeating the ISIL terrorist group in his country was not possible without the assistance of Iraq's friends, specially Iran.
His remarks came after Iraqi President Barham Salih underlined that relations with Iran underlie his country's ties with the region.
"Certainly, President Rouhani's visit to Baghdad will be important. Our relations with Iran are also important. I have said this in any country I have traveled to that highly good relations with Iran are in the best interest of Iraq," Salih was quoted by the Arabic-language al-Forat news website as saying in Baghdad.
"It is in our interest to strengthen these ties and buildup our regional relations on the basis of these ties (with Iran)," he underscored.
Salih reminded of Iran's assistance to the Iraqi dissidents during the era of former dictator Saddam Hussein, saying that they also played an important role in supporting the Iraqi forces in the recent war against the ISIL.
"I should remind the world and also ourselves of the importance of these relations," he reiterated.
President Rouhani is set to pay an official visit to Iraq later this month in order to boost bilateral ties between the two neighbors amid US sanctions against the Islamic Republic.
Rouhani will travel to Baghdad on March 11 to hold talks with Iraqi officials. A high-ranking delegation is set to accompany the president.
Iranian Foreign Minister Mohammad Javad Zarif and his deputy Seyed Abbas Araqchi as well as Oil Minster Bijan Zangeneh and Central Bank Governor Abdoldnasser Hemmati have all – in their recent trips to Iraq – made preparations for Rouhani's upcoming visit.
It will be Rouhani's first visit to Iraq during his tenure.