Iran
Middle East
World News
Spokesman Asks G7 to Stop Meddling with Iran's Domestic Affairs
The Iranian foreign ministry spokesman blasted the Group of 7 industrial states for voicing concern about the country's defense and missile program, and asked them to stop interfering in other countries' domestic affairs.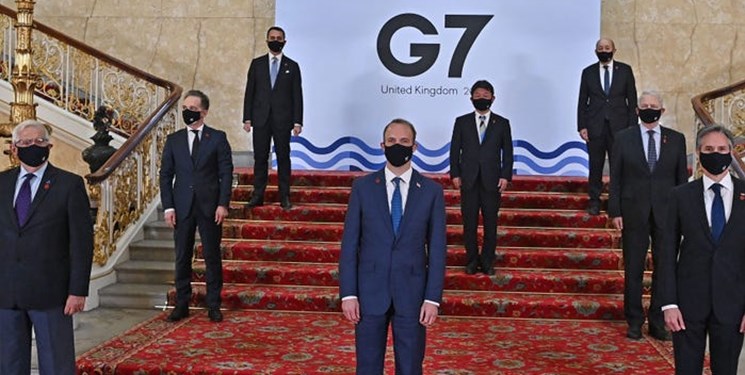 "The interpretations of Resolution 2231 by those who know well what this resolution refers to are incorrect. Nowhere has the resolution restricted Iran's missile program," Iranian Foreign Ministry Spokesman Saeed Khatibzadeh told reporters in a press conference in Tehran on Monday.
"It is better for the leaders of these countries to fulfill their remaining undertakings and stop interfering in the affairs of other countries and to contribute more to peace and stability in the region," he added.
US President Joe Biden and other G-7 leaders expressed support for the Vienna process after a three-day summit in Southwest England that ended Sunday. The G-7 nations are Canada, France, Germany, Italy, Japan, the United Kingdom and the United States.
"We are committed to ensuring that Iran will never develop a nuclear weapon," the leaders said in a joint statement.
"A restored and fully-implemented (nuclear deal) could also pave the way to further address regional and security concerns," the statement said.
In another part of the statement without referring to the defensive nature of Tehran's missile program, it is read, "The G7 countries also call on Iran to suspend all activities related to ballistic missiles and (what they called as) nuclear non-proliferation issues."
The Iranian Armed Forces have recently test-fired different types of newly-developed missiles and torpedoes and tested a large number of home-made weapons, tools and equipment, including submarines, military ships, artillery, choppers, aircrafts, UAVs and air defense and electronic systems, during various massive military drills.
Defense analysts and military observers say that Iran's wargames and its advancements in weapons production have proved as a deterrent factor.
The Iranian officials have always underscored that the country's defense program cannot be affected by the nuclear deal clinched between Iran and the world powers on July 14 and the UN Security Council resolutions.