Iran
Economy
Middle East
Spokesman Confirms Freedom of Iran's Frozen Assets
Iranian Government Spokesman Ali Bahadori Jahromi announced that a considerable amount of the country's assets frozen in foreign countries has been released.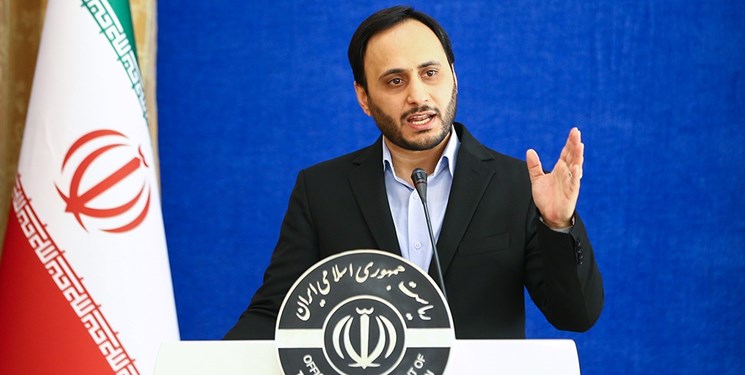 "Releasing a significant amount of Iran's foreign resources, the Shanghai Summit (Iran's membership in the Shanghai Cooperation Organization), the ECO Summit and the joint gas swap with Azerbaijan and Turkmenistan have been instanced of the dynamism of the Islamic Republic of Iran's economic diplomacy," Bahadori Jahromi told reporters in a press conference in Tehran on Tuesday.
Elsewhere, he referred to the ongoing talks between Iran and the world powers in Vienna, and said the government is serious in removing the illegal and cruel sanctions.
If the West is after lifting sanctions, negotiations will be successful, Bahadori Jahromi noted.
All suggestions made by the Iranian negotiating team are within the framework of the previous negotiations, he said.
Bahadori Jahromi also said that in line with good interaction with neighbors, $268m worth of Iran's assets were unfrozen.
He went on to say that 175 foreign investment projects worth $3.3b from 21 countries have been agreed.
The spokesman also said that many positive messages were received from the Persian Gulf states, lauding the Iranian government's successful foreign diplomacy.
In relevant remarks last month, Iranian President Seyed Ebrahim Rayeesi said that his government's efforts to free the country's resources outside Iran have yielded positive results.
"In the beginning, the government had problems with selling oil, but now the situation has improved and I can only say that the government has access to its resources in other countries," Rayeesi said.
He added that the government has formed a council for all the problems of the country, including employment, and studies have been conducted to resolve the problem.
Rayeesi also referred to Iran's interaction with the world, and said, "Since the very beginning, the government had emphasis on interaction with the world, and now we witness that the government is reviving its relations with the neighbors and therefore, interaction with the world is progressing."