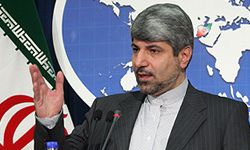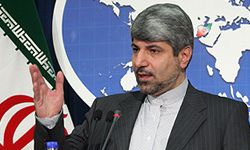 Iranian Foreign Ministry Spokesman Ramin Mehman-Parast said that unrests and instabilities in Syria are aimed at weakening Islamic resistance in the region and providing the Zionist regime of Israel with security.
"The status of Syria has created an extraordinary and sensitive conditions in the region," Ramin Mehman-Parast told FNA on Wednesday.
"There are some hands at work which are trying to harm Islamic resistance in the region and create a secure atmosphere for the Zionist regime through stirring insecurity and instability in Syria," Mehman-Parast said.
He further underlined the necessity of domestic solutions to the internal problems of the countries, saying, "Solution of the countries' internal problems should take place without the interference of foreign forces, and the Syrian government has taken appropriate reform steps so far."
Syria has been experiencing unrest since March 2011 with organized attacks by well-armed gangs who are supported and financed by U.S, Zionist Israel, Puppet Arab regimes and some regional allies against Syrian police forces and border guards being reported across the country.
Hundreds of people, including members of the security forces, have been killed, when some protest rallies turned into armed clashes.
The government blames outlaws, saboteurs, and armed terrorist groups for the deaths, stressing that the unrest is being orchestrated from abroad.
In October, calm was eventually restored in the Arab state after President Assad started a reform initiative in the country, but Israel, the US and its Arab allies are seeking hard to bring the country into chaos through any possible means. Tel Aviv, Washington and some Arab capitals have been staging various plots in the hope of increasing unrests in Syria.