Iran
Spokesman: Iran Not to Let Aggressors' Moves at Borders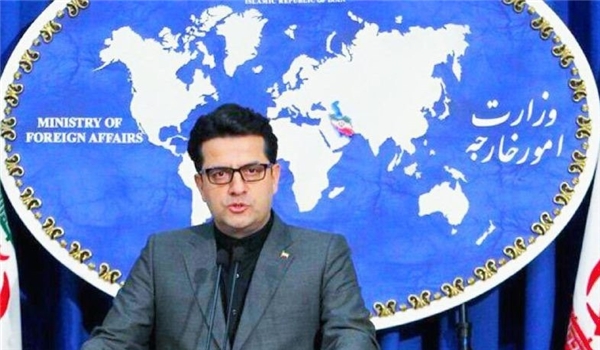 Foreign Ministry Spokesman Abbas Mousavi reiterated that the Iranian Armed Forces are fully prepared to confront enemies' movements, and will surely prevent intruders from infiltrating the country.
"Iran as a regional power believes that the security of the region can only be achieved with the convergence of the countries in it," Mousavi said.
He, meantime, pointed out that Iran favors removing misunderstandings with all the countries, specially Muslim states.
"We believe that the gaps created by the differences are being exploited by the enemies, including Israel," Mousavi added.
Today, unity is a strategic issue for Iran which has always extended the hand of friendship to all regional states and certainly, if the countries of the region want stability, prosperity and peace in the region, they will not find a better friend than Iran, the diplomat said.
In relevant remarks on Saturday, Mousavi underlined that Iran's "longstanding policy" is to maintain "balanced, friendly" relations with all Eurasian and Asian states.
"Our potential longterm cooperation agreements w/ #China & #Russia, & our continued joint work w/ #India in Chabahar prove this," Mousavi wrote on his Twitter account.
He emphasized that Tehran is determined to uphold such a policy.