Asia-Pacific
India
Iran
Middle East
World News
Spokesman: Iran-Russia Naval Drills Aimed at Enhancing North Indian Ocean Security
Spokesperson of the joint Iran-Russia naval exercises Rear Admiral Gholamreza Tahani said security of the sea lanes in the North of the Indian Ocean is among the most important goals of the exercise.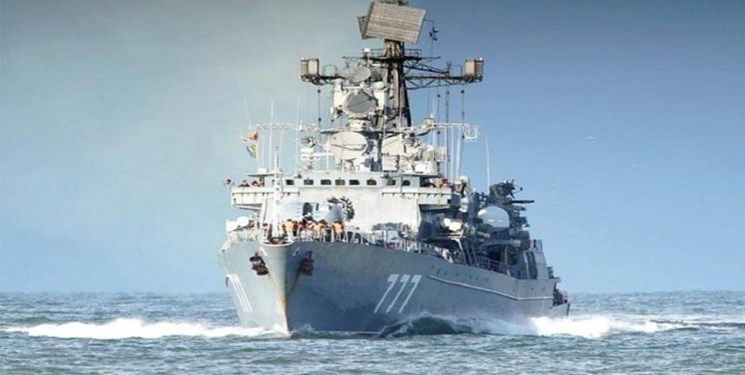 "We emphasize that the North Indian Ocean region is one of the safest maritime regions," Tahani said on Tuesday in the presence of the commanders of the navies of Iranian Army, Islamic Revolution Guards Corps and Russia, adding that one of the goals of the joint drills is to boost security of the North Indian Ocean region.
"The North Indian Ocean is one of the most important and strategic waterways in the world and plays an important role in world trade and shipping," he went on to say.
"The security of shipping lines in this region, especially in the area between the Strait of Hormuz, the Malacca Strait and the Bab al-Mandab Strait, guarantees the preservation of economic interests in the world, which requires the cooperation and convergence of different navies," the spokesman noted.
"Many countries navigate the Sea of Oman and the Indian Ocean, which are key areas of world trade, and therefore maintaining maritime security is crucial," Tahani stated.
He said that improving combat readiness, achieving collective security and exchanging experience in the field of counter-terrorism and piracy are important goals of this exercise.
Iran-Russia 'Marine Security Belt' drills are underway with the slogan "Collective Cooperation at Sea for the Security of Maritime Trade" in a 17,000-kilometer area with a message of peace and friendship.
In relevant remarks on Sunday, Deputy Commander of the Iranian Army for Coordination Rear Admiral Habibollah Sayyari announced Tehran and Moscow are to stage joint naval drills in the waters of the Northern Indian Ocean in the near future.
"Iran-Russia joint naval drills indicate the Iranian Armed Forces' naval might and these wargames will be held to establish security in Northern Indian Ocean," Rear Admiral Sayyari said on Sunday.
"When the powerful Russian navy conducts exercises with the navies of the Islamic Republic Army and the Islamic Revolution Guard Corps, it sends a clear message," he added.
"Iran's Navy is at the level of the world naval powers in terms of equipment, manpower, technique and tactics, command and control, communication and access to new equipment," he added.
Referring to the various threats posed by trans-regional countries against Iran since the start of the Islamic Revolution, Rear Admiral Sayyari said, "Our country has been facing many threats since the first days of the victory of the Islamic Revolution, and the enemies have put forward various plans in this regard, all of which have failed."
He said that the reason for failure of the enemies' plans is the power and might of the Islamic Republic of Iran and the deterrence power of the country's Armed Forces, and added, "The Armed Forces of the Islamic Republic of Iran, specially the Army, with regard to its mission of maintaining territorial integrity and independence, has achieved authority and dignity and will definitely respond to enemies' threats."