Iran
Spokesman: Iran's Position on Peaceful Use of N. Energy Not Changed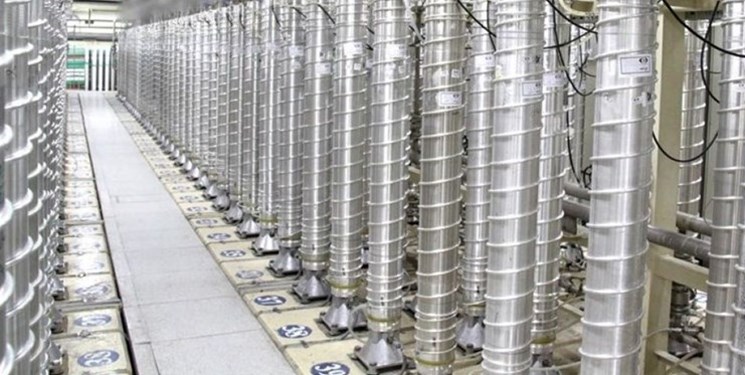 Iranian Foreign Ministry Spokesman Saeed Khatibzadeh on Monday reiterated Tehran's continued opposition to the development and use of atomic weapons, stressing that his nation's objectives and position on the need for a mere civilian use of the nuclear technology has not changed.
Khatibzadeh's remarks came after Iran's Intelligence Minister Seyed Mahmoud Alavi in an interview with the state TV said that persistent Western pressure and the US avoidance to lift sanctions could push Tehran to fight back like a "cornered cat".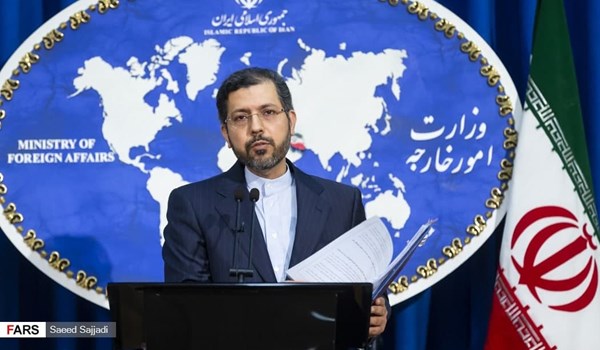 "Iran's position has not changed and the country emphasizes on the peaceful nature of all nuclear activities, and this position has not changed," Khatibzadeh told reporters in a press conference in Tehran.
He underscored that Supreme Leader of the Islamic Revolution Ayatollah Seyed Ali Khamenei's fatwa on banning the nuclear weapons remains in place.
In relevant remarks earlier this month, Khatibzadeh blasted the allegations made by White House national security adviser Jake Sullivan against Iran, stressing that Tehran is not after developing nuclear weapons.
Sullivan had on Friday warned of what he described as "an escalating nuclear crisis" with Iran, claiming that Tehran is moving "closer and closer to having enough fissile material" for a nuclear weapon. He also raised terrorism allegations against the country.
Khatibzadeh blasted his comments, saying, "Iran has not been and is not after nuclear weapons."
He explained to reporters in Tehran that based on a fatwa (religious decree) issued by Ayatollah Khamenei, production and using weapons of mass destruction (WMDs) is forbidden religiously, adding that all nuclear activities of Iran are under the supervision of the International Atomic Energy Agency, and the IAEA's verification activities and reports have proved the peaceful nature of the country's nuclear program.
Khatibzadeh also rapped Sullivan for raising terrorism allegations against Iran, saying that the US is projecting the blame of its destabilizing moves in the region on others.
"We advise the US to take a lesson from four years of Iran's resistance and Trump's maximum failure and return to the correct path of interaction," he added.
Ayatollah Khamenei has on many occasions said the Islamic Republic considers the pursuit and possession of nuclear weapons "a grave sin" from every logical, religious and theoretical standpoint. On April 17, 2010 Ayatollah Khamenei issued a fatwa declaring that the production, stockpiling, and use of nuclear weapons are all haram (religiously banned).
"Iran is not after a nuclear bomb. Why would Iran want a nuclear bomb? Moreover, when an atomic bomb is detonated, it does not just kill enemies. Rather, it kills innocent people as well, and this goes against Islamic beliefs and the principles of the Islamic Republic of Iran. An atomic bomb does not discriminate between good and bad people, and it is not something that the Islamic Republic would use. The Islamic Republic is relying on something that is not affected by bombs, foreign invasions and other such things. Such things only strengthen what the Islamic republic is relying on. The Islamic republic is relying on the people," a part of the fatwa said.
Analysts believe that the fatwa of the Leader of the Islamic Revolution can well serve as a beacon of light for Washington in order to find its way out of darkness and ignorance.