Iraq
Spokesman: No Force Used by Iraqi Police against Protestors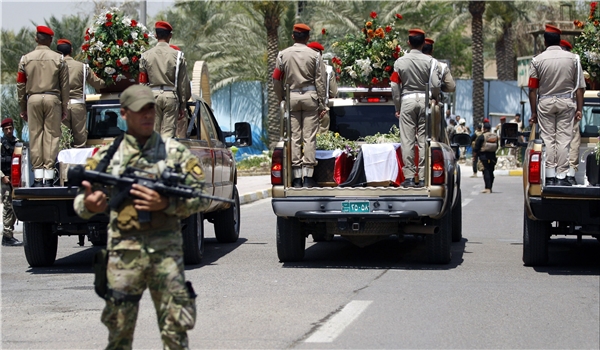 Iraqi Interior Ministry Spokesman Khalid al-Muhanna said police and security forces have not resorted to the use of force or firearms against the country's protestors during the recent rallies.
The Arabic-language Baghdad al-Youm news website quoted al-Muhanna as saying on Saturday that the Iraqi security forces safeguarded security of protestors and places in which protest rallies were held and did not use ammunition or force against protestors at all.
He added that during the protests, several Iraqi security forces were wounded and even killed by some individuals who attempted to misuse the peaceful protests and hurled stone and fired shots at security forces.
Meantime, Muhanna noted that heavy damage has been inflicted on government buildings, schools and public places, criticizing the protestors who misused the peaceful protests and attacked government centers in Baghdad.
"This is a big danger to the country and public order," he warned.
The protests in Iraq that started early in this month subsided after the public get engaged in holding the annual massive march of Arbaeen, but restored on Friday after religious rituals of the second month of the Islamic calendar were over.
In the first round of public protests 3 weeks ago, analyses revealed that 79% of hashtags about protests in Iraq on Twitter originated from Saudi Arabia and only 6% were from Iraq, in a stark contrast with claims that the demonstrations were popular and spontaneous.
Iraq's Grand Ayatollah Seyed Ali Sistani warned against the infiltration of agents with malevolent intentions into public protests in the Arab country, calling upon demonstrators and security forces to keep anti-occupation rallies peaceful.
"Don't let those with vicious intentions to infiltrate among you and attack security forces," the official representative of Ayatollah Sistani in Iraq Abdul Mahdi al-Karbalai said on Friday, conveying a message of the senior cleric.
He added that public protest is a right enshrined in the Constitution, and warned that, however, protests should not be used as a pretext for vandalizing public properties or injuring security forces.