Iran
Spokesman Reiterates Iran's Influential Role in Resolving Regional Problems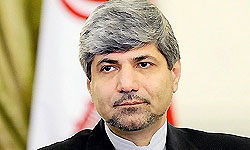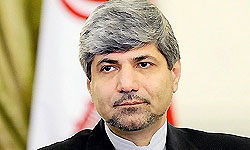 Iranian Foreign Ministry Spokesman Ramin Mehman-Parast underlined Iran's significant role and power in the region, and said no regional problem can be solved without considering Tehran's influential role.
"Although the enemies attempted to isolate Iran by mounting diplomatic and economic pressures, their wishes did not come true and today, the Islamic Republic of Iran has turned into a center for resolving regional issues and the countries in the region have admitted that regional issues cannot be resolved without Iran," Mehman-Parast said on Friday.
He reiterated that Iran has foiled the enemies' sanctions and their attempts to isolate the Islamic Republic.
Iran has been able to show its regional and international clout to the world through national unity, Mehman-Parast noted.
He also said Iran had major achievements in various areas in the past year, despite unjust sanctions imposed on it by the US and its European allies.
His remarks came a day after Supreme Leader of the Islamic Revolution Ayatollah Seyed Ali Khamenei pointed out that the enemy seeks to create hurdles through sanctions and threats and downplay Iran's achievements through propaganda, as its two major strategies against the Iranian nation.
Washington and its Western allies accuse Iran of trying to develop nuclear weapons under the cover of a civilian nuclear program, while they have never presented any corroborative evidence to substantiate their allegations. Iran denies the charges and insists that its nuclear program is for peaceful purposes only.
Tehran stresses that the country has always pursued a civilian path to provide power to the growing number of Iranian population, whose fossil fuel would eventually run dry.
Despite the rules enshrined in the Non-Proliferation Treaty (NPT) entitling every member state, including Iran, to the right of uranium enrichment, Tehran is now under four rounds of UN Security Council sanctions and the western embargos for turning down West's calls to give up its right of uranium enrichment.
Tehran has dismissed West's demands as politically tainted and illogical, stressing that sanctions and pressures merely consolidate Iranians' national resolve to continue the path.
Tehran has repeatedly said that it considers its nuclear case closed as it has come clean of International Atomic Energy Agency (IAEA)'s questions and suspicions about its past nuclear activities.