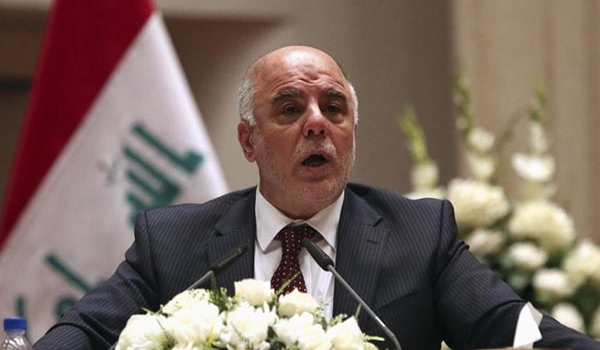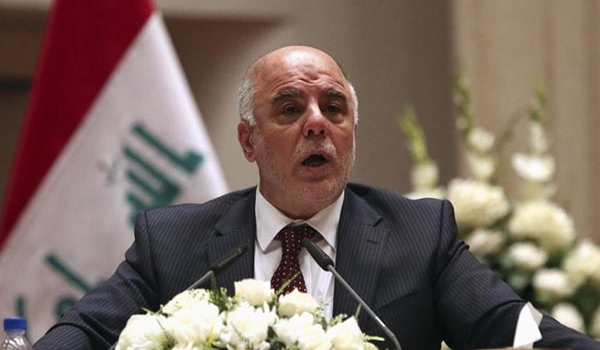 Iranian Foreign Ministry Spokesman Marziyeh Afkham underlined that Tehran and Baghdad are looking for the establishment of regional stability and tranquility through collective efforts of all countries in the region, and said the Iraqi prime minister's visit to Tehran will be aimed an expansion of regional security ties.
"The Islamic Republic of Iran attaches special importance to the upcoming visit of Iraqi Prime Minister Haidar Al-Abadi to Tehran and believes that the prospects of mutual cooperation are very promising," Afkham said on Monday.
During the Iraqi prime minister's visit, the Iranian foreign ministry spokeswoman said, the two states' officials will exchange views over the current complicated developments in the region and how to restore peace and stability in the region.
"Al-Abadi is to confer with high-ranking Iranian officials on the latest developments in the region to discuss ways to resolve the regional crises," Afkham added.
She noted that the visit of al-Abadi to Tehran which will start tonight heralds the start of a new chapter in the two countries' relations.
She said that Al-Abadi's visit will be aimed at helping to boost the level of mutual cooperation in energy, housing, construction and trade relations as well.
The Iraqi Prime Minister is due to arrive in Tehran on Monday night.
Earlier today, Baghdad's Ambassador to Tehran Mohammad Majid al-Sheikh told FNA that the Iraqi premier will be accompanied by a high-raking economic and political delegation, including ministers of electricity, energy, oil and trade.
Al-Abadi, in his single-day trip, is to hold separate meetings with Iran's First Vice-President Eshaq Jahangiri, President Hassan Rouhani, Parliament Speaker Ali Larijani, and other senior officials of the country.
This is the first trip of the new Iraqi prime minister to abroad.
Al-Abadi's Office announced on Sunday that the premier's visit to Iran is mainly aimed at the coordination of regional and international efforts to help Iraq in its fight against the ISIL terrorists.
Iran and Iraq have enjoyed growing ties ever since the overthrow of the former Iraqi dictator, Saddam Hussein, during the 2003 US invasion of the Muslim country.
Late in August, Iranian Foreign Minister Mohammad Javad Zarif in a meeting with Al-Abadi in Baghdad discussed ways of broadening ties.
During the meeting, the Iranian foreign minister expressed the hope that the relations between Iran and the new Iraqi government would further expand under Al-Abadi.
Zarif expressed pleasure in the election of Al-Abadi as Iraq's new prime minister, and said that Iran and Iraq experienced satisfactory cooperation during former Iraqi Prime Minister Nouri Al-Maliki.