World News
Sri Lanka admits 'major security lapse' after bombings
Sri Lanka failed to stop massively deadly bombings in the country on Sunday due to a "major lapse" in the sharing of intelligence already available to authorities, the country's deputy defense minister has acknowledged, as the death toll from the attacks rises to 359.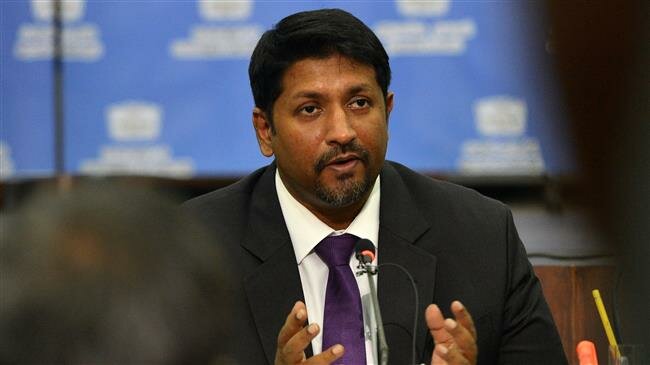 Deputy Defense Minister Ruwan Wijewardene said at a press conference on Wednesday that the government had to admit its failure to act on intelligence made available in advance of the bombings, which targeted churches and luxury hotels in the capital, Colombo, and two other cities and also wounded some 500 people.
"It was a major lapse in the sharing of information," the deputy minister said. "The government has to take responsibility."
The performance of Sri Lanka's security apparatus was quickly questioned as reports said the country had been alerted about potential bombings weeks before the attacks on Sunday.
Sri Lanka officials face scrutiny after bombingsSri Lankan officials come under scrutiny over accusations that they failed to prevent recent bombings despite several security warnings reportedly received in advance.
CNN reported that India had passed on "unusually specific" intelligence in the weeks before the attacks, some of it from a Daesh suspect in its custody. Separately, citing sources with direct knowledge of the matter, Reuters reported on Tuesday that intelligence officials in India had contacted and tipped off their Sri Lankan counterparts two hours before the first attack to warn them about a specific threat to churches.
Sri Lanka's own police chief had also 10 days before the attacks warned of a security threat against churches and the Indian high commission in Colombo.
The country's power structure may also be at least partially to blame for the security lapse. Sri Lanka's President Maithripala Sirisena — who has been politically at odds with Prime Minister Ranil Wickremesinghe — is also a cabinet minister, holding the defense portfolio.
President 'to take stern action against officials at fault'
The president announced in a televised speech on Tuesday that he "will completely restructure the police and security forces in the coming weeks."
"I expect to change the heads of defense establishments within next 24 hours," Sirisena said. "The security officials who got the intelligence report from a foreign nation did not share it with me. Appropriate actions would have been taken. I have decided to take stern action against these officials."
Lakshman Kiriella, who is Sri Lanka's minister of the public, claimed on Wednesday that top intelligence officials withheld the intelligence information "purposefully."
Claim of responsibility
The government has blamed a small group known as the Nations Thawahid Jaman (NTJ). Wijewardene, the deputy defense minister, said the leader of the group "committed suicide" at hotel Shangri-La — one the hotels hit on Sunday.
But the NTJ has not claimed responsibility for the bombings. The Daesh terrorist group has. The terror outfit released footage of eight men who it said carried out the attacks in Sri Lanka. The video could not be independently verified, and Sri Lankan officials said they were investigating it.
'One bomber was woman, one studied in UK, Australia'
Wijewardene said that, according to initial investigations, nine bombers had carried out the attacks, eight of whom were already identified. One of the bombers was a woman, he said.
He also said officials believed one of the bombers studied in the United Kingdom and Australia before returning to Sri Lanka.
Wijewardene said preliminary investigations also showed the attacks had been carried out in retaliation for attacks on mosques in New Zealand last month. In a reaction to that remark, the office of New Zealand's Prime Minister Jacinda Ardern said her government "has not yet seen any intelligence upon which such an assessment might be based."
Death toll
Meanwhile, police spokesman Ruwan Gunasekera said also on Wednesday that the number of the deaths from the attacks had risen to 359 from 321 overnight as more people had succumbed to their injuries.
US envoy warns of more terror attacks
Additionally, the United States' ambassador to Colombo warned that there was still ongoing terrorism plotting Sri Lanka.
"We had no prior knowledge of these attacks," Ambassador Alaina Teplitz said Wednesday.
"We believe there are ongoing terrorist plots," he added, however. "Terrorists can strike without warning. Typical venues are large gatherings, public spaces."
The Sri Lankan government has imposed an overnight curfew and declared emergency to give police extensive powers to detain and interrogate suspects without court orders.
Overnight Tuesday, police carried out fresh raid and arrested 18 more people in connection to the violence. Nearly 60 people are now in custody.
Controlled explosion in Colombo
Earlier on Wednesday, explosions were heard near a popular movie theater in the capital. Police said it carried out a controlled explosion of a suspicious motorscooter parked near Savoy cinema. There was no explosive material in the vehicle.