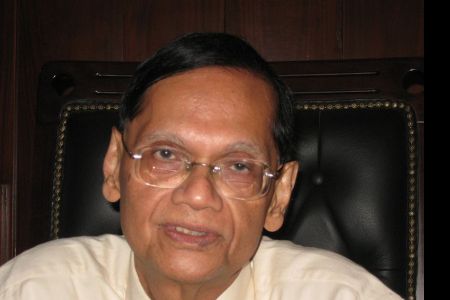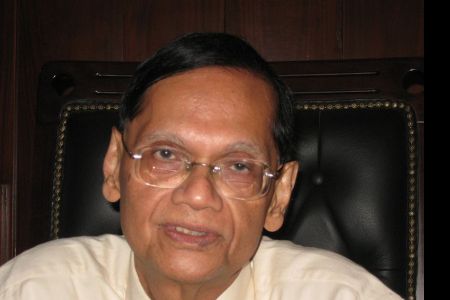 Sri Lankan Foreign Minister Gamini Lakshman Peiris has called for a nuke-free Middle East, voicing support for the peaceful application of nuclear energy by all states.
"The Middle East region should be wiped clean of nuclear weapons," Peiris told IRNA on Tuesday on the sidelines of the Asian Cooperation Dialogue (ACD) meeting in Tehran.
When asked about Israel's nuclear arsenal, Peiris said, "Sri Lanka is one of the main supporters of a nuke-free Middle East and has repeatedly announced its stance on the issue in international circles."
Former US President Jimmy Carter has confirmed the existence of an Israeli nuclear arsenal, which he said includes between 200 to 300 warheads.
Tel Aviv pursues the policy of "deliberate ambiguity" on its nuclear program and has rejected global demands to join the Nuclear Non-Proliferation Treaty (NPT) or allow inspections of its nuclear sites.
The Sri Lankan diplomat said all countries have the right to benefit from peaceful nuclear energy.
Peiris hailed the amicable relations between Sri Lanka and Iran, saying, "This issue was reiterated during my meeting with President Mahmoud Ahmadinejad."
The Sri Lankan foreign minister described the 9th ACD conference as important, saying it provides a venue for discussing priorities, developments in Asia, and overcoming challenges.
Created in June 2002, the ACD is a body which aims to promote Asian cooperation at a continental level.
The 31-member body was founded originally by 18 states but expanded to include all current members of the Association of Southeast Asian Nations and the [Persian] Gulf Cooperation Council.
Tehran is currently hosting the two-day ACD conference, which opened on November 8.